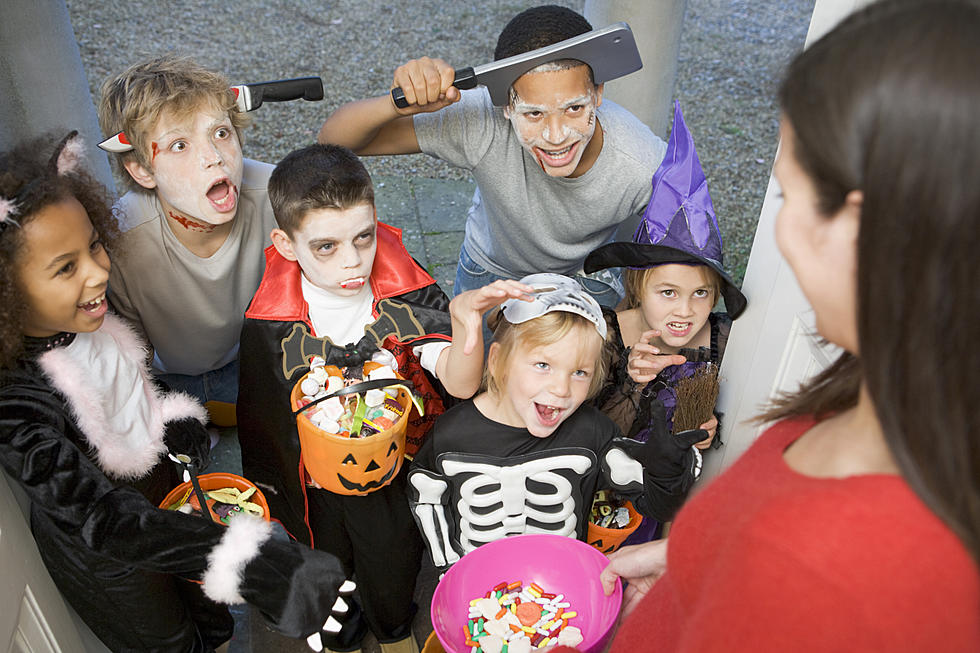 Take Your Kids To Trick Or Treat Inside Music City Mall In Odessa This Saturday
Monkey Business Images
I am that mom. The mom that doesn't feel the need to drag my kids up and down every single house in our neighborhood just to see how much candy my kids can get. It's not a contest for me. I would rather visit family and close friends and grab a few things and head back home and order pizza and watch fun Halloween movies or something. 
I'm also a one stop shop or in this case, trick or treat mom. If I can find a good church Halloween festival or a trunk or treat, I'm in! I've done it plenty of times over the years and it works out well.  Let's get it all done in one place. Convenience is always a good thing for this mom of 3. So let me help out any other momma's that are like me.
Music City Mall in Odessa invites all families to safely trick or treat inside the mall this Saturday October 30th from 4-6 pm. The event is free for parents and children and you are free to stroll the mall and collect candy from each store inside the mall.
Also if you arrive early, Bizarre Dr. Zing's Silly Science Show will put on a free show for everyone at 2 pm on the carousel stage. Come for the show, stay for the candy!
Music City Mall is located on JBS & 42nd st. in Odessa.
LOOK: How Halloween has changed in the past 100 years
Stacker
compiled a list of ways that Halloween has changed over the last 100 years, from how we celebrate it on the day to the costumes we wear trick-or-treating. We've included events, inventions, and trends that changed the ways that Halloween was celebrated over time. Many of these traditions were phased out over time. But just like fake blood in a carpet, every bit of Halloween's history left an impression we can see traces of today.