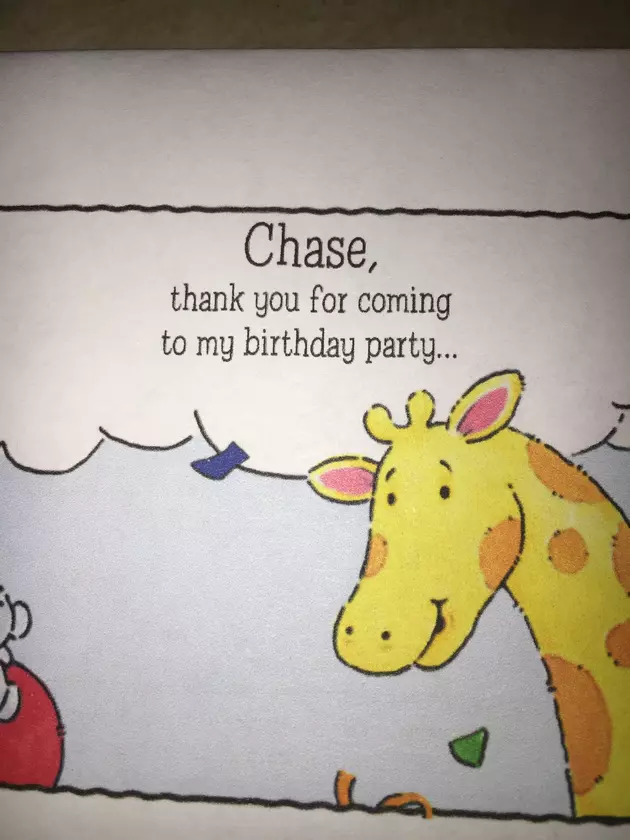 Do You Have A Name No One Ever Pronounces Right?
ayeayeimages
The struggle is real for peeps who have names that no one ever understands or that are not all that common. Like my middle child, who's name is TRACE. He got this sweet, little thank you card the other day, my poor kiddo, his momma gave him a name that no one ever gets right! lol As you can see he gets Chase quite often....
he also gets Tres and Trey but never his actual name. I just tell him, go with it, it doesn't matter. lol Does this happen to you? Do you have an uncommon name that no one ever gets right and do you correct them or just let it go?