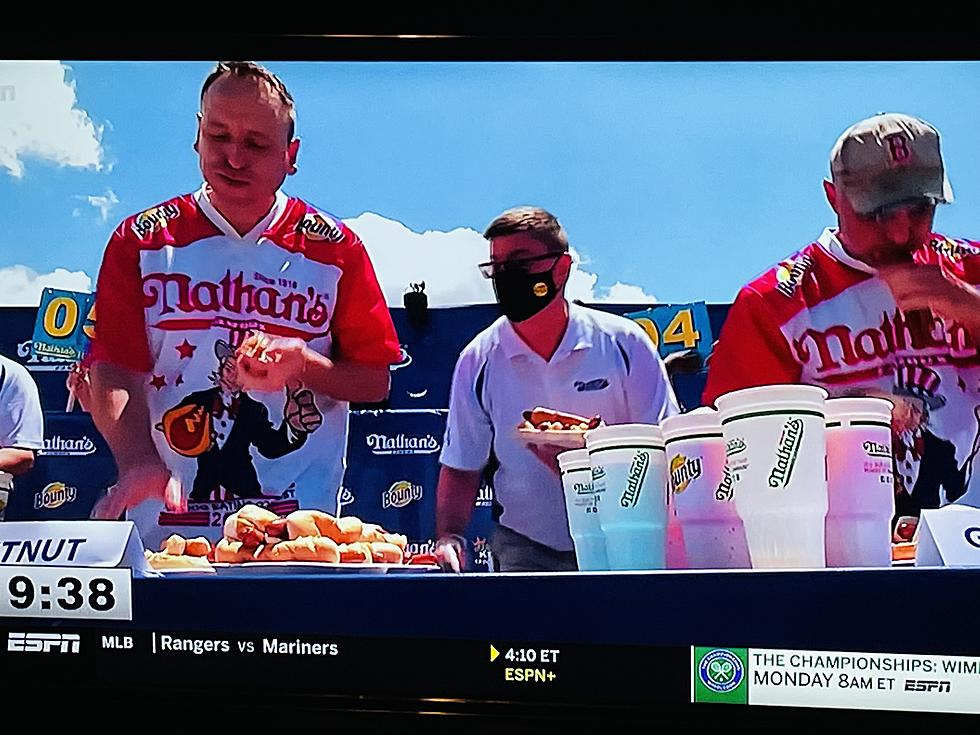 I Could Win A Contest Like Joey Chestnut But Not For Eating Hot Dogs-For Eating This…
ayeayeimages
I was able to catch the annual Fourth of July Nathan's hot dog eating contest this year, knowing full well Joey Chestnut was going to win it again but still intrigued nonetheless. I truly never knew they wet the hot dogs and the buns. And how many times those dawgs try to come up. It is so gross but this guy has got it down to a science. I'm impressed. 
So it made me think, I know I definitely would not be able to win a hot dog eating contest....hmmm what else could I possibly win a contest eating a lot of? I have to think of some of my favorite things to eat.  Ice cream? Nah, brain freeze. I love cheese. String cheese, mozzarella, cheddar? Eww no I would choke on that for sure!
Okay I've got it! I could 100 win a contest by eating many....slices of pizza! I freaking love pizza. If you let me, I can dang near finish an entire thin pep by myself, so I could definitely hang if we were chowing down on pizza. I'm not good with the water though. Don't wet it. lol Who likes soggy pizza? Yuck!
If you were to enter and win a contest for eating one thing, what would it be? Also, in case you missed Joey Chestnut's big win and breaking another world record by eating 76 hot dogs this weekend, check out the video here:
Cookout Foods That Can Make Your Dog Sick