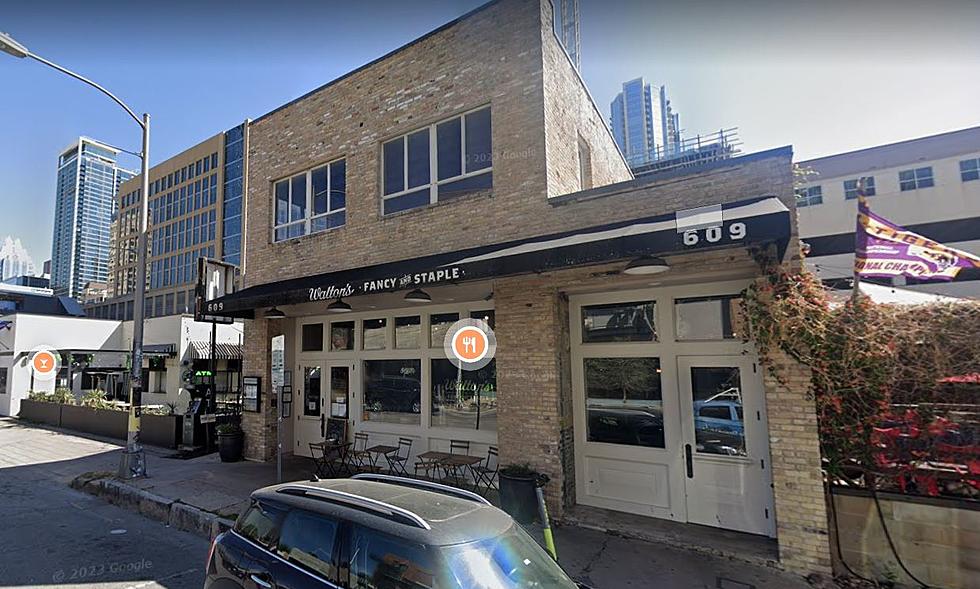 These 5 Awesome TEXAS Restaurants Are Owned By These Celebrities!
Google Maps
These celebrities love TEXAS so much that they own these restaurants here in the Lone Star State! They know how great the people are here in Texas and have decided to open their doors to business here in Texas. Did you know that is a celebrity-owned Texas restaurant? Lets take a look at some!
#1 •WALTON'S FANCY AND STAPLE IN AUSTIN TEXAS Owned By Sandra Bullock
We know Sandra Bullock has always been a fan of Austin. Well, she loves it so much that she has actually owned several businesses including now, Walton's Fancy and Staple.
Location: 609 W 6th St, Austin, TX, United States, 78701
ON The Menu: Deli, Wraps, Turkey
Link to Website is Here
#2 • GUY FIERI'S TACO JOINT IN ARLINGTON TEXAS Owned By Guy Fieri
Food Network SUPERSTAR Guy Fieri owns so many restaurants and in Texas, he owns Guy Fieri's Taco Joint located in Arlington Texas at Texas LIve right next to  ATT Stadium and Globe Life Field.
Address: 1650 E Randol Mill Rd Ste 120, Arlington, TX 76011
Menu: Tacos! , Carne Asada, Cheeseburger Taco, Fajita Rajas,
LINK TO WEBSITE HERE
#3 • MAGNOLIA TABLE IN WACO TEXAS Owned by Joanna And Chip Gaines 
HGTV Superstars Joanna and Chip Gaines have made a brand with Fixer Upper and MAGNOLIA and in Waco, Texas they have opened up Magnolia Table which is 8 minutes from the SILOS they opened up in 2015.
Location: 2132 S. Valley Mills Dr Waco, Texas 76706
Menu: Breakfast and Brunch, Pancakes, French Toast, Eggs, Avacado Toast, Gaines Brothers Burger
#4 • THE RUSTIC OWNED BY PAT GREEN
Texas Country Artist, Pat Green is co-owner of The Rustic in Houston.
Address: 1836 Polk St, Houston, TX 77003 and 1121 Uptown Park Blvd STE 4, Houston, TX 77056
*Also Dallas and San Antonio locations.
Menu: Wild Boar Meatballs, Steaks and Chops, Oysters, and MORE!
Click HERE for the Website!
#5 •TROYS AT TEXAS LIVE! Owned By Troy Aikman
Dallas Cowboys  LEGEND opened p Troy's At Texas LIve...Nightlife, cocktails, and food!
Location: 1650 E Randol Mill Rd, Arlington, TX 76011
Menu: Appetizers, Steak Night with  10 Oz Strip, Mashed potatoes, Brussels,
Click here for the website.
See The New Texas State Park 2023