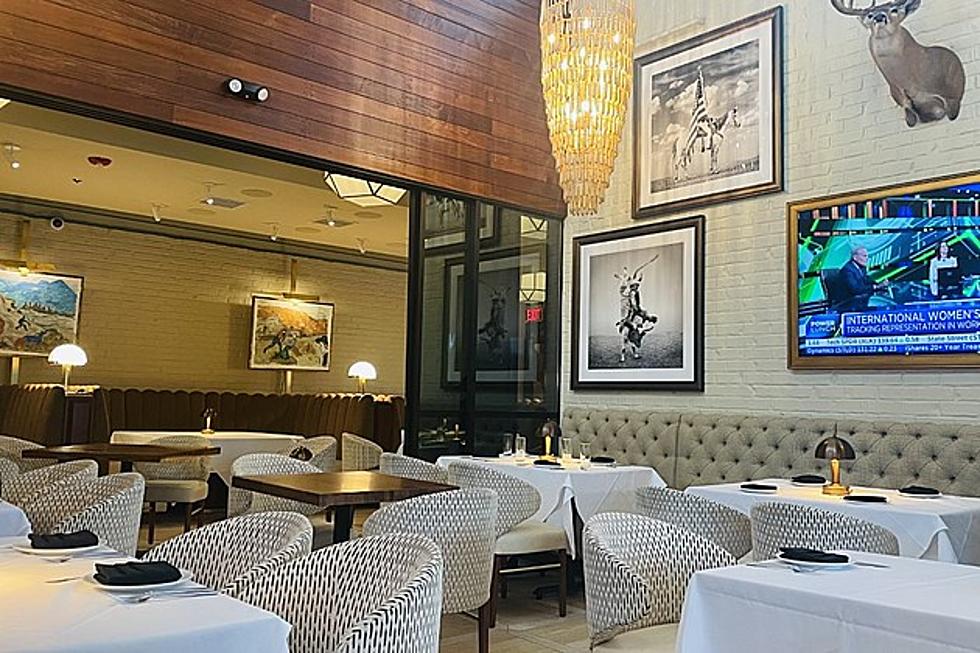 This Midland Restaurant Is Perfect For Your Weekend Date Night!
B93images
Is this the most charming restaurant in Midland? So I had been hearing all about some new restaurant in Midland that everyone was trying out. When your friends or family are going on and on about how great it is or water cooler talks at work, everyone is saying you must try it out—that type of thing. 
So try it we did. The restaurant is Cowboy Prime and I had heard that the steaks were fabulous, next level, so tasty and wonderful. Well the problem is, I'm not a steak person, it's not my thing but luckily my man is and yes he also sang its praises. I mean check out these photos of our food, I dare your mouth not to water.
But aside from the wonderful food, I had the salmon by the way and we also ordered truffle fries and mac and cheese which were also excellent but I just remember walking in, being seated and just admiring the place. The atmosphere is....well charming. The chandeliers, the tables, the decor, and the vibe are great!
There is a full bar area on one side of the restaurant, check it out here:
On the other side, you will find a sushi station. Is that what it's called? A sushi bar. Either way, it is fabulous!
The food is magnificent and the restaurant itself is incredible so yes I guess I would definitely say it is quite charming! Here is an up-close and personal chat with the owner:
10 Business You Said Made Growing Up In West Texas Great