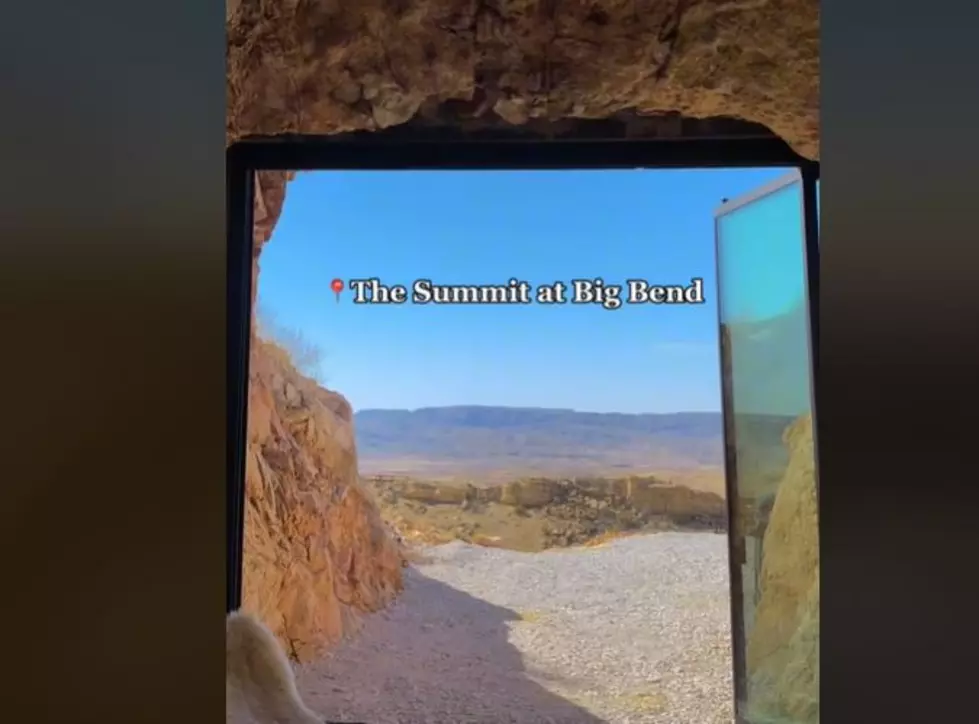 The Perfect Valentine Getaway For Two Is Less Than 3 Hours Away From Midland!
summitatbigbendviasummitatbigbendtiktok
It is Valentine's Day 2023 and if you forgot to order the flowers or failed to make the dinner reservations and now her favorite restaurant is not taking anymore, you may be in the dog house. It happens. However, it's not too late to do something about it. Want some help to get back in her good graces? 
How about a romantic getaway? No kids, just the 2 of you together for a unique experience. Book it and take her this Valentine's weekend or give her a beautiful card with the reservation inside for a future trip with your Valentine. The perfect solution that she will love and is less than 3 hours away.
Oh and by the way, this getaway for 2 is less than 3 hours away. So I truly only recently heard about this, but I have a friend and her husband who tried it and loved it!
WHAT IS THIS ROMANTIC UNIQUE GETAWAY YOU SPEAK OF?
It's called The Summit at Big Bend and it is a 'private oasis' located near Big Bend National Park.
WHAT IS THE SUMMIT AT BIG BEND?
According to their IG page,
it is a luxury desert escape, a stargazers paradise with epic views.
WHAT CAN I EXPECT IF I STAY AT THE SUMMIT AT BIG BEND?
You can book a weekend stay in the Onyx Cave or one of 10 stargazing lotus tents that they have on the property, complete with AC, heat, WiFi, fire pits and coffee makers. The Summit at Big Bend says it best on their IG, 
'this is sleeping under the stars on a whole new level.
This is unlike anything you've ever seen or experienced before and if you and your partner are nature lovers, or love the outdoors, even better.
Visit The Summit at Big Bend's Instagram or website to find out more, to see photos of the lotus tents and Onyx Cave and imagine what an amazing, weekend couples experience this would be. Who knew such a thing existed right here in Texas?
The Top Hotels In Texas According To Trip Advisor
A new list of the top hotels in Texas in 2023 just came out and if you want to spend the night in one of these luxurious rooms, its gonna cost you!