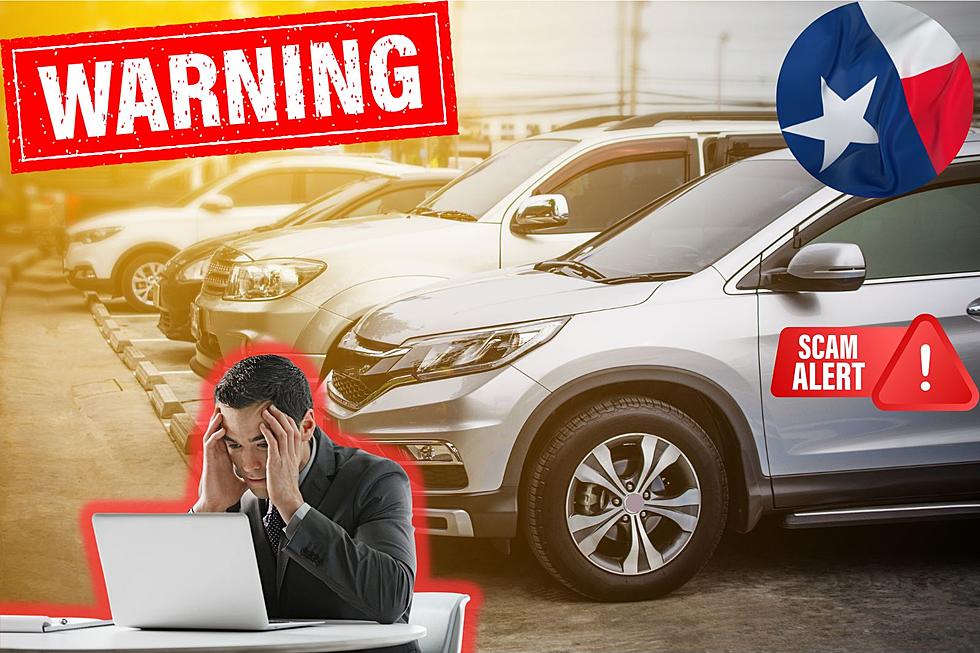 Watch Out, Texas – That Car You're Eyeing Online Could Be A Scam
Canva
Buying stuff online is sometimes simpler, isn't it, Texas? Rather than having to put on real close, drive somewhere, and deal with people and self-checkout, we can purchase the item needed in the comfort of our home with a few clicks. Most stuff can just be delivered to us, and these days, that includes cars.
However, in this more focused online lifestyle, some people will try to take advantage of you.
A new scam is on the rise here in Texas, and citizens are being warned to keep an eye out.
One Car Scam In Texas That Is Affecting Multiple People
KXAN reports that this scam first began during the COVID-19 pandemic. According to the Burnet County Sheriff's Office, the vehicle themselves are first taken by sneaky folks who target Texans who leave their cars unlocked or leave the key fob in the vehicle.
Once the car is taken, the thief then uses both a counterfeit I.D card and a forged title to make the car seem available for purchase. They then list it online and try to prey upon people looking for a new ride.
Burnet police stated that after the vehicle is purchased by someone, the car is then taken to the buyer, who can only take it off the thief's hands by using cash for payment. After the purchase, the buyer takes the forged items to a tax office, where the car will be confiscated due to the previously mentioned forgeries.
How You Can Avoid Being Scammed
The Burnet County Sheriff's Office encourages Texans to not buy cars online from people they don't know. They also suggest checking both how old the Facebook profile is, as ones newly created could be a red flag. You should also ask for the VIN number, which could help you figure out if the car is stolen.
You can also contact the Heart of Texas Auto Theft Task Force at 254-757-0701 if you have questions about a vehicle for sale. Stay safe, Texans!
Keep A Watch Out For Bell County, Texas Most Wanted For March
Law enforcement are seeking these Texans on the run for their crimes.
Reward Increased for Texas' Most Wanted Creep Salomon Marquez
Law enforcement in Texas is looking for one specific individual, and are requesting assistance from the public.
Texas Goodwill Won't Accept These 7 Items
Pictures of 7 items you cannot donate to Goodwill in Texas
10 Most Dangerous Cities In Texas, "1" Is Closer Than You Think
Data is based on violent crime per 100,000 residents. These are the 10 most dangerous communities in Texas.