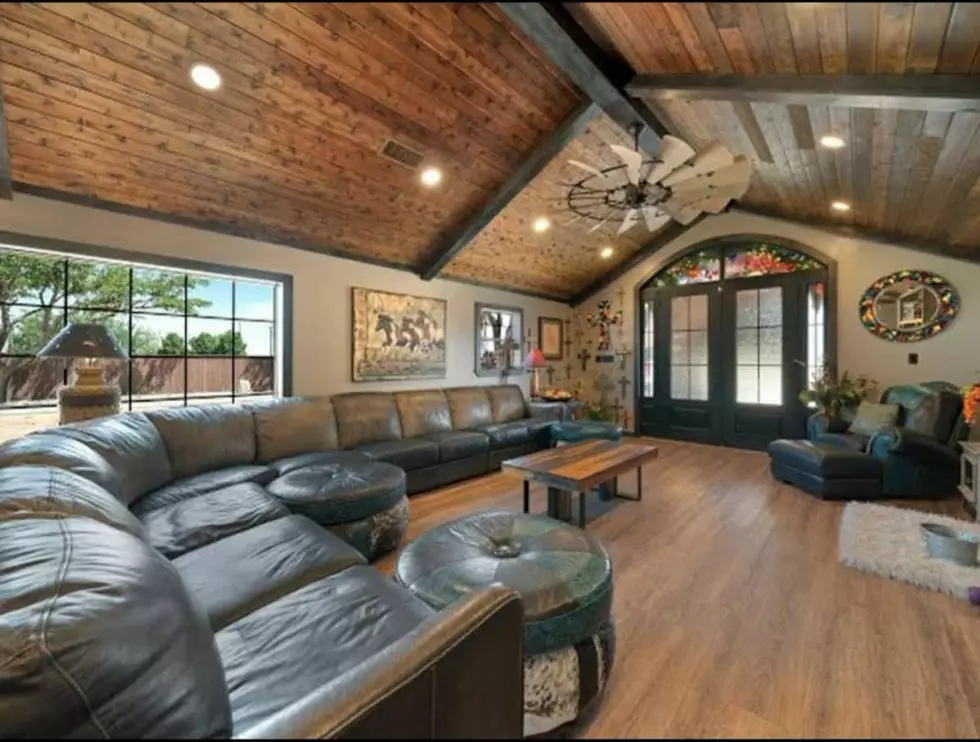 Texas Big! Is This One Of The Best Airbnbs In West Texas?
Karl (Host, Airbnb)
Airbnbs are more popular now than have ever been. And we have some sweet Aibnbs here in West Texas . While checking out the Airbnb app recently, this property jumped out at me. The location and style of this AIRBNB yell TEXAS! Is this one of the most impressive Airbnb's in West Texas?
• AIRBNB IN STANTON, TEXAS IMPRESSES!
This Airbnb is located in Stanton, Texas in West Texas!
Here is how the property is described on the app....
Forget your worries in this spacious and serene space. Our recently remodeled Country acreage estate is perfect for large and small group gatherings. So whether you need a space for a family reunion of 50+ people or just want a Romantic get away with your someone special, We have you covered!

 
• GET A FEEL FOR WEST TEXAS AT THIS AIRBNB!
8 guests
4 bedrooms
5 beds
2 baths
Private Hot Tub
Gym
Fire Pit
BBQ Grill
Blue Tooth Sound System
60" HDTV with Netflix, Amazon Prime Video, Apple TV
Yes, I'm sold! But, NOW let's take a look at it.
• CHECK OUT THE LIVING ROOM AREA!
• THE KITCHEN IS SWEET!
• MASTER BEDROOM WITH BARN DOORS INTO MASTER BATHROOM!
• CHECK OUT THE REST OF THIS SPREAD!
The property is hosted by KARL and you can see the ENTIRE Airbnb property HERE and get info on cost and reservations.
Wow! Have You Seen The Two-Story Whataburger In Texas?