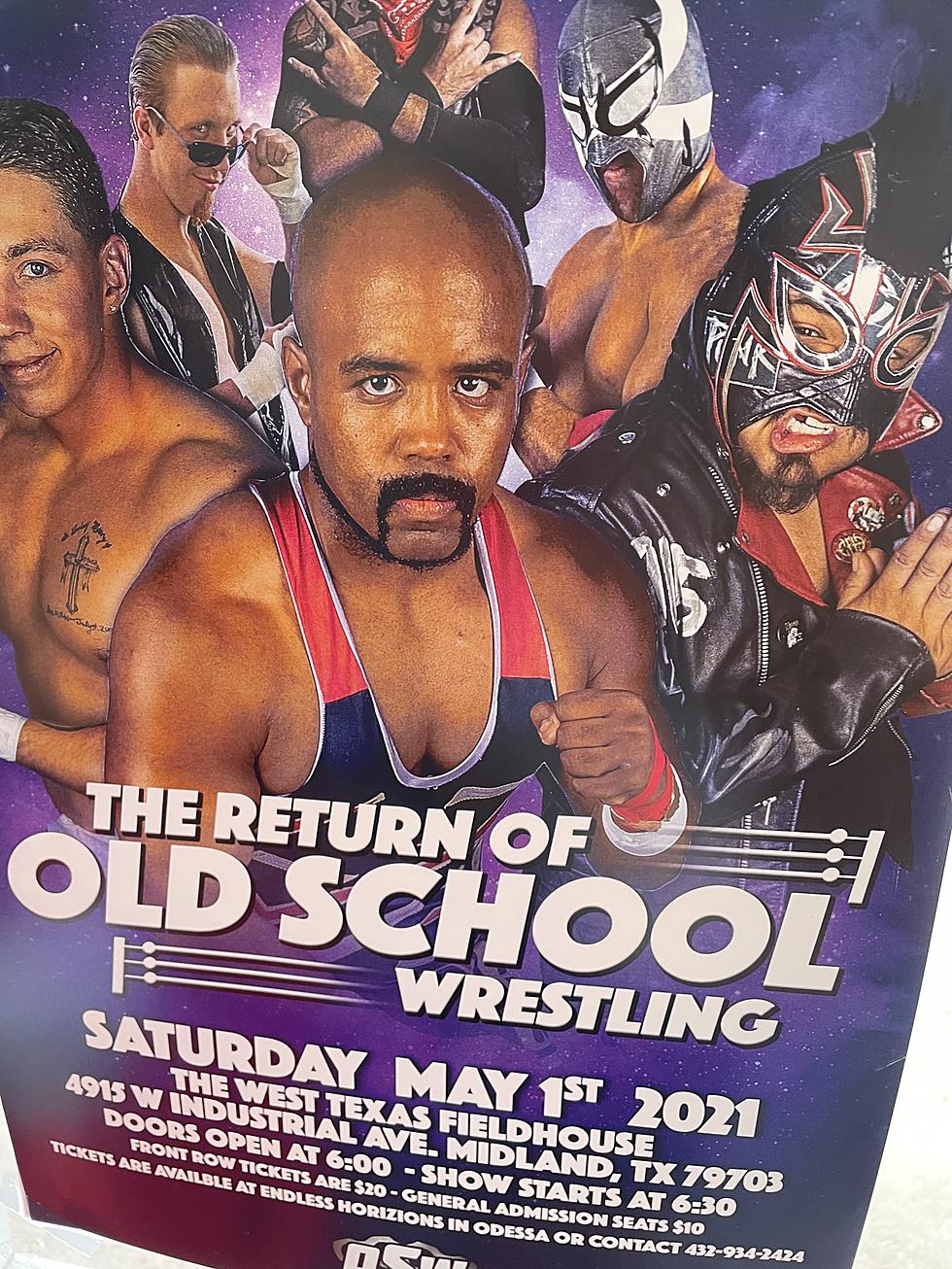 Old School Wrestling Is Back In The 432!
ayeayeimages
We have helped get the word out on these awesome events for as long as I can remember. However last year because of the pandemic it was cancelled but we sure do love having local events like this in the 432 and even better when it is a family affair! Something you can take the family to check out and everyone will have a good time. Old School Wrestling is back....
the return of Old School Wrestling to the Permian Basin, featuring OSW champion Jastin Taylor (and former B93 employee-yes we know that guy!) West Texas champion Aaron Harmes, El Classico, Wildcard and so many other West Texas favorites.
The return of Old School Wrestling will take place at West Texas Fieldhouse in Midland at 4915 West Industrial Avenue on Saturday May 1st. It has been over a year since this event happened so let's support! Front row seating is available for only $20 and general admission tickets start at just $10.
Doors open at 6, show starts at 6:30 pm and tickets are available now at Endless Horizons in Odessa or by calling 432-934-2424.