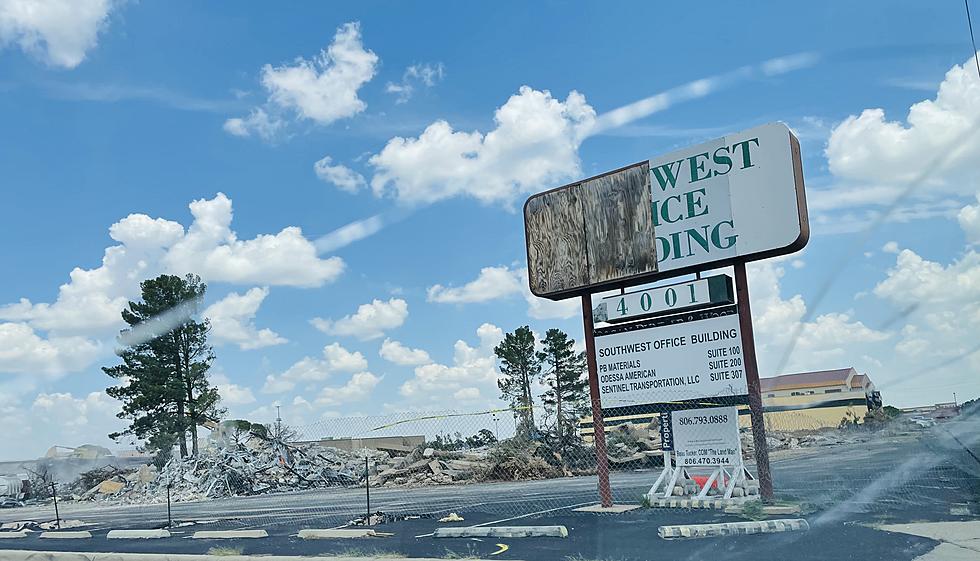 Is This The New Location Of The Raising Cane's Coming To Odessa?
ayeayeimages
I drive by this building on a regular basis. I would always see a sign that said 'Southwest Office Building' and sometimes wondered what it is actually used for? If you have ever driven down 42nd st. then you would see it too. However, a few weeks ago I was surprised to see that the building I would pass by and wonder what the heck it was for so long was now being demolished! 
I began to ask around...is it going to be another bank? A nicer, newer, larger office building? Dare I ask, a new restaurant? Ding, ding, ding! That seems to be the popular consensus. I had heard....lol that this is the future home of Raising Cane's!
Ok so Odessa is actually getting a Raising Cane's AND it is going to be right here in this fabulous spot on 42nd? Hot dang, I am here for it! To be honest, before Cane's came to Midland, I had only had it one other time in another city and did not remember if it was any good or not. Cut to my favorite meal now being the three finger combo, half sweet, half un-sweet tea and extra Cane's sauce.
Trust. I know about Raising Cane's chicken fingers now! Good stuff right there and I could not be more excited to learn that they are now going to open a location in Odessa.
See How School Cafeteria Meals Have Changed Over the Past 100 Years
The 50 Most Popular Chain Restaurants in America