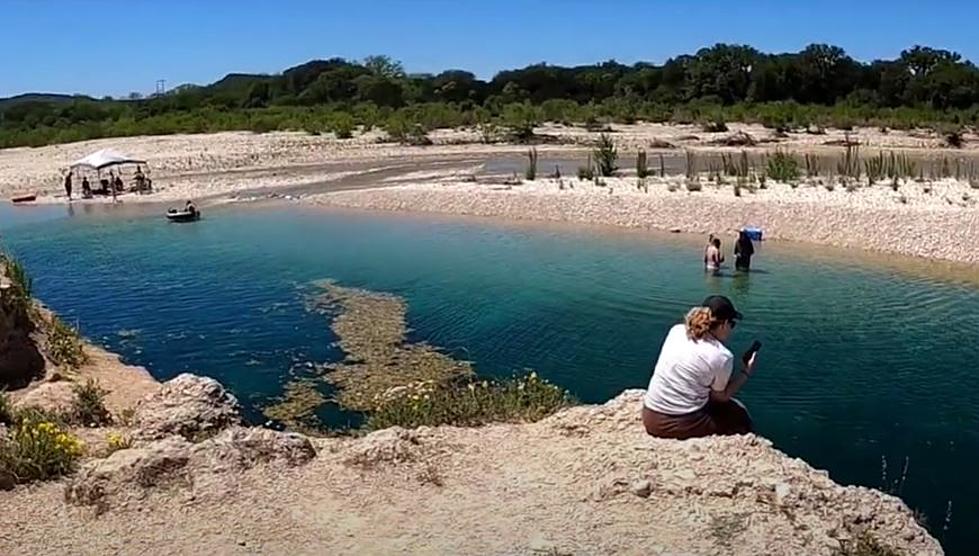 Is This Beautiful BLUE Swimming Spot One Of The Best In Texas?
Gordon Von Surfandturf Via YouTube
The water says it all. So Blue, So clear! This summer this may be the spot for you to grab a nice PLUNGE into what a lot of people describe as one of the most underrated beautiful blue swimming spots in Texas!
• LOS RIOS CAMPGROUND OFF THE NUECES RIVER
The Hill Country in Texas is one of the most beautiful spots anywhere and this GEM is no different. The Nueces River offers some of the most beautiful water in Texas. The town is Camp Wood, Texas about 40 miles north of Uvalde, Texas.
• CAMPING AVAILABLE NEAR THE RIVER
According to Only In Texas...
Ten riverfront cabins feature between one and five beds, in addition to anywhere from a half-bath to two full baths. Each one is equipped with AC/heat, a microwave, a mini fridge, a coffee maker, a BBQ grill, and a fire pit, with rates starting at just $110 per night. Four tiny homes are also available for rent.
The Los Rio Campground states...
Come relax by the fire under a star-filled Texas sky.  Go for a swim in the beautiful, crystal clear Nueces River.  Visit the quaint shops and restaurants in Camp Wood.  Whether you're here to fish, hunt, hike, bike, or swim, Los Rios has you covered.
• CHECK OUT THIS AWESOME VIDEO BELOW
• CHECK OUT THIS AWESOME VIDEO BELOW
This Abandoned Texas Mall Has Been Left For Dead!
This Texas mall located in Sherman, Texas is on its last legs!