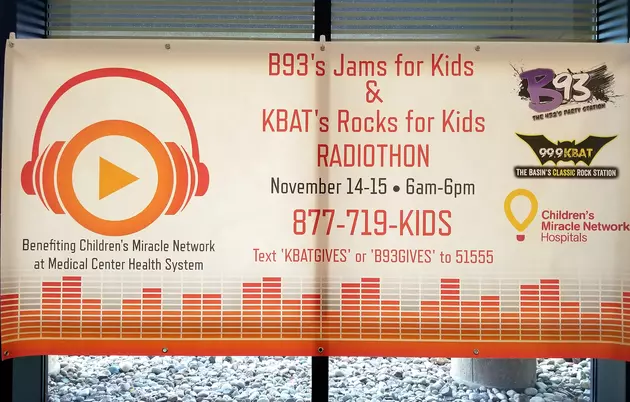 B93 Jams For Kids Radiothon
ayeayeimages
We are broadcasting live for the next 2 days from Medical Center Hospital, YOUR Children's Miracle Network Hospital, asking you to donate what you can. You will be hearing stories of families who have children who were treated here locally or who have needed the equipment, the Giraffe Beds, the special warmers needed to keep mom's breastmilk warm, the incubators...various things needed to treat the babies and pediatric patients and get them healthy and strong. 
Can you help us by becoming a Miracle Maker with a donation of only $10 a month (30 cents a day) or a Children's Champion $20 a month (60 cents a day)? Think about the amount of money you spend on a daily basis for your morning coffee, lunch with coworkers, movies, your monthly Netflix subscription. Add CMN to your list of 'subscriptions.' Call NOW to donate, don't wait until later, you might forget!
The number is 1-877-719-KIDS(5437). Or you can donate by texting B93GIVES to 51555.