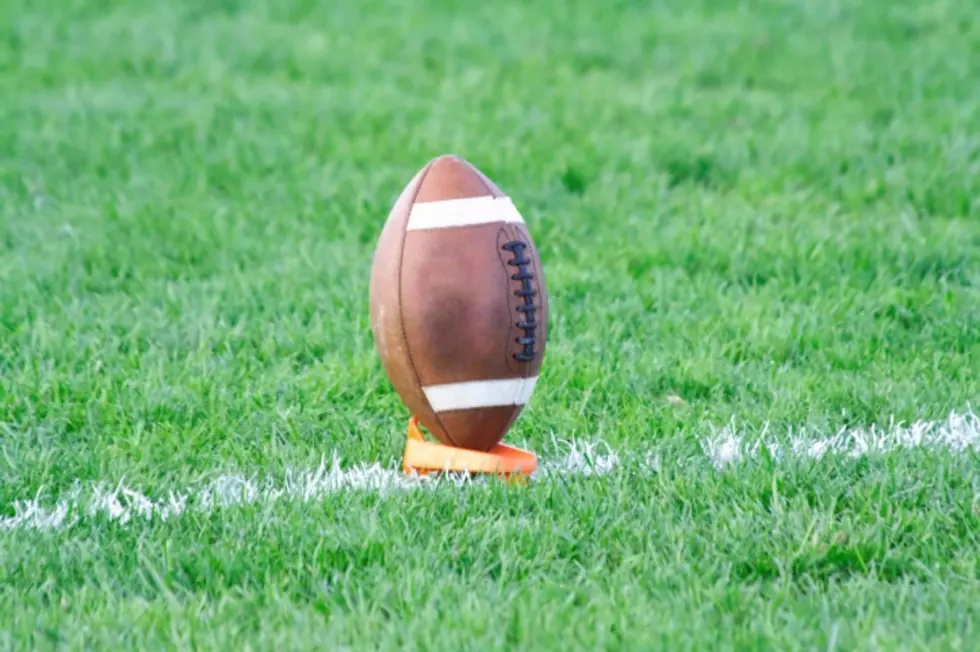 21 Texas High School Players Suspended Over Hazing Incident
Getty Images
The Texas high school football season is about to kickoff but unfortunately for one Texas school, they will have to start their season severely short handed after details about a hazing incident involving players has lead to outrage in the community and suspensions for those involved.
The Disturbing Details Come From Alamo Heights High School
According to a report from KENS 5, The Alamo Heights Independent School District released a statement Wednesday afternoon responding to anonymous tips regarding "safety concerns and allegations of misconduct by some players on the football team."
The alleged incident reportedly did not take place on the district's property or during school hours.
---
Another source claimed that if any of the cookies fell out, the person would have to eat it. then at a later party, made some of the freshman get down to their boxers and give lap dances to some cheerleaders.
Twenty-one of those students have been suspended as a result of the district's investigation.
District officials claim administrators and coaches had no knowledge of any allegations prior to receiving the reports despite sources saying that it was a "team tradition". 21 players on the varsity football team have been suspended two games, given in-house suspension and 10 hours community service for hazing. The Mules' season-opener is still scheduled for Friday at Seguin High School but the team will have to play severely shorthanded. Alamo Heights went 13-1 last season and made it to the state regional finals in class 5A.
Top 10: These Are Texas' Most Expensive High School Football Stadiums in '22
There's a reason every good high school football movie is based in Texas. Here in the Lone Star State Friday nights are revered and our young men in football pads exalted to legends in their hometowns. In fact as of last year, Texas is only second to Florida (by two players) as the state with the most players in the NFL.
Hut Hut Hike, Here Are Great Spots to Watch Football in Tyler
If you're looking for great places to watch football or sports in general here are some fantastic options in Tyler.
The Top 10 Biggest High School Football Stadiums in Louisiana
It's no secret that high school football is King in Louisiana, but do you know who's palace is the biggest? Based on seating capacity, these are the biggest high school stadiums in all of Louisiana!