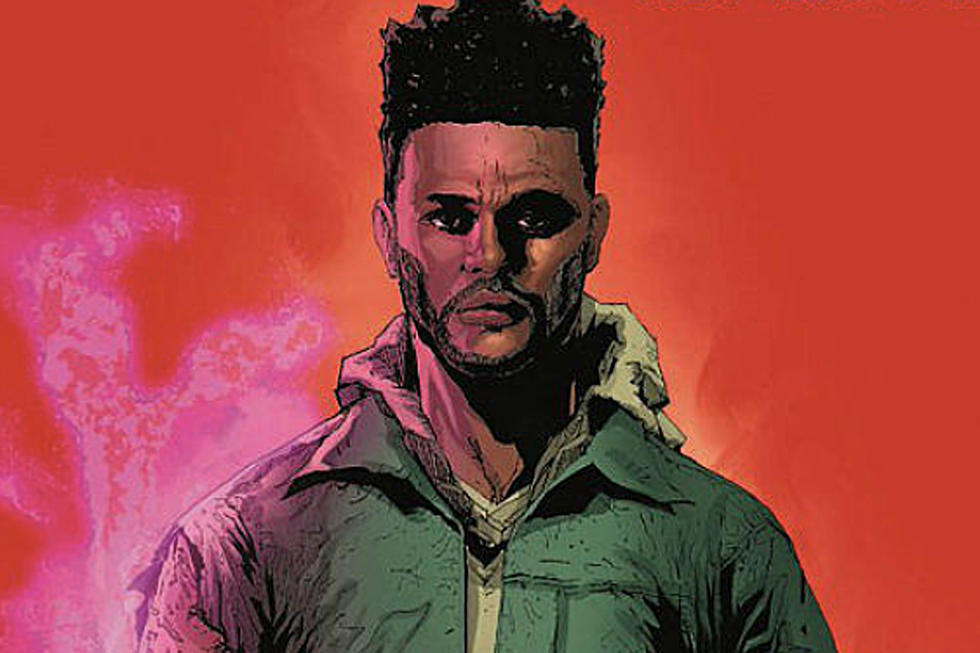 The Weeknd Teases a Preview of His Marvel 'Starboy' Comic
Marvel
Back in October, The Weeknd teased an upcoming collaboration with Marvel for a 'Starboy' inspired comic book. Now, artist is giviving fans the first glance of what to expect when The Weeknd Presents: Starboy! releases physically come June 13, and announces it's available online as of tomorrow. Abel co-wrote the comic book, which brought his Starboy album to life in another art form.
The 28-year-old revealed on Twitter that an online version is available tomorrow (April 20) with an alternate black cover. Tesfaye took his album's story to superhero form with the help of writers La Mar Taylor and Christos Gate.
Marvel has provided some context of the plot of the comic behemoth's fictionalized depiction. "The city of Alphatron is in the grip of a crime wave, as the terrifying Jack 'The Chef' Smiley has unified all criminal organizations with his ruthlessness and strategic genius," they wrote. "Not content with brutally murdering his victims, Smiley also feasts upon their flesh. The citizens live in fear and the police have been directly targeted. The city is in dire need of a hero. It will not get one, but it will get what it deserves: Starboy."
It's been a big week for The Weeknd, who closed out night one of Coachella (April 13) with an explosive performance on the heels of the release of his My Dear Melancholy EP, which premiered at No. 1 on the Billboard 200, and is set to perform again tomorrow night.
Check out the preview of The Weeknd's comic book below.
See New Music Releases for April 2018