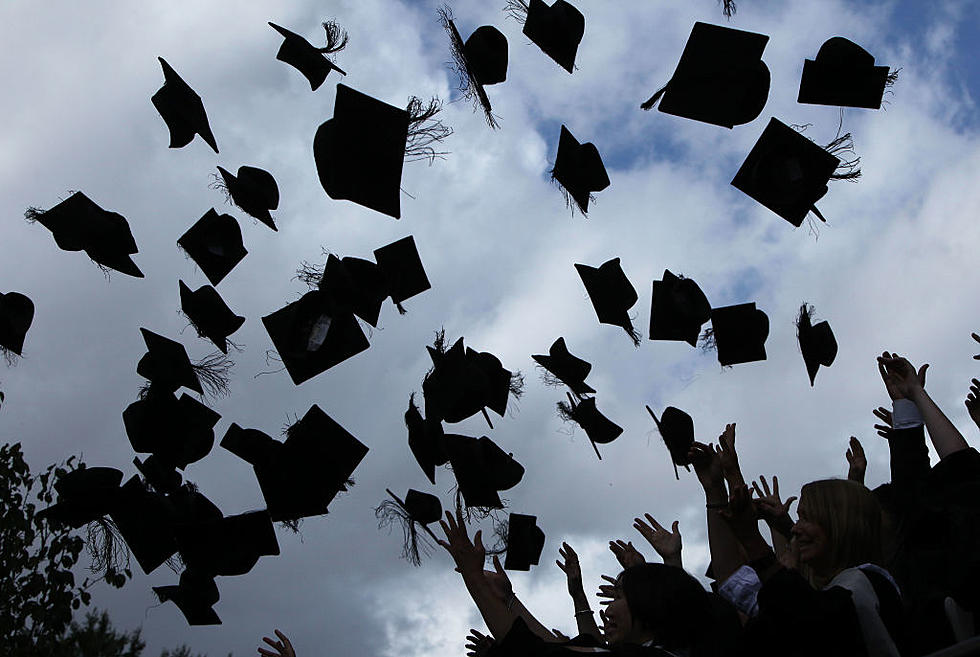 Texas School Kicks Parents Out of Graduation for Interesting Policy
Getty Images
Parents were pissed this week and for good reason. Not be able to see their kids graduation ceremony for a strange policy.
Keep Scrolling to Check Out the Strange Interaction
Parents this past week in Houston, Texas attempted to go to their children's graduation ceremony. Some parents however were turned away. You see the school has a policy of who can attend the graduation ceremony and apparently no kids are allowed. So let's say you have a child in elementary school and a two-year-old at home. That two-year-old can't go.
I am sure some folks have a grandparent or another family member that could watch the child. Some folks however do not have that luxury and some parents were visibly frustrated when they tried to walk in the door to attend the ceremony.
I see at least three parents holding small children in the video with no idea as to what to do now. Obviously, you want to be there for your kid as they graduate, but you can't just leave a two-year-old at home. Lowery Elementary has gone silent on social media since this video started making the rounds online. The Twitter page has gone private and the Facebook page does not allow you to make comments anymore.
Check Out a Parent Trying to Walk In With Their Small Child Below
As with most graduation ceremonies in Texas, you can only have so many seats. The mothers claim they put their small kids name on the list so they could attend, but it doesn't matter since no children are allowed. Strange policy to me to not allow a small sibling to attend their big brother or big sister's graduation.
Top Ten Trashiest Towns in Texas
Time to take out the trash or show off the trash of Texas. Check out the top ten below.
(All crime statistics were pulled from
www.neighborhoodscout.com
based on each individual town. See editor's note for Lufkin, Texas.)
Pirates of the Carribean Home Hits the Market in Plano
Check out this house for sale at 2500 E Parker Road in Plano, Texas. You can own it for $650,000. Check out all the cool rooms below.