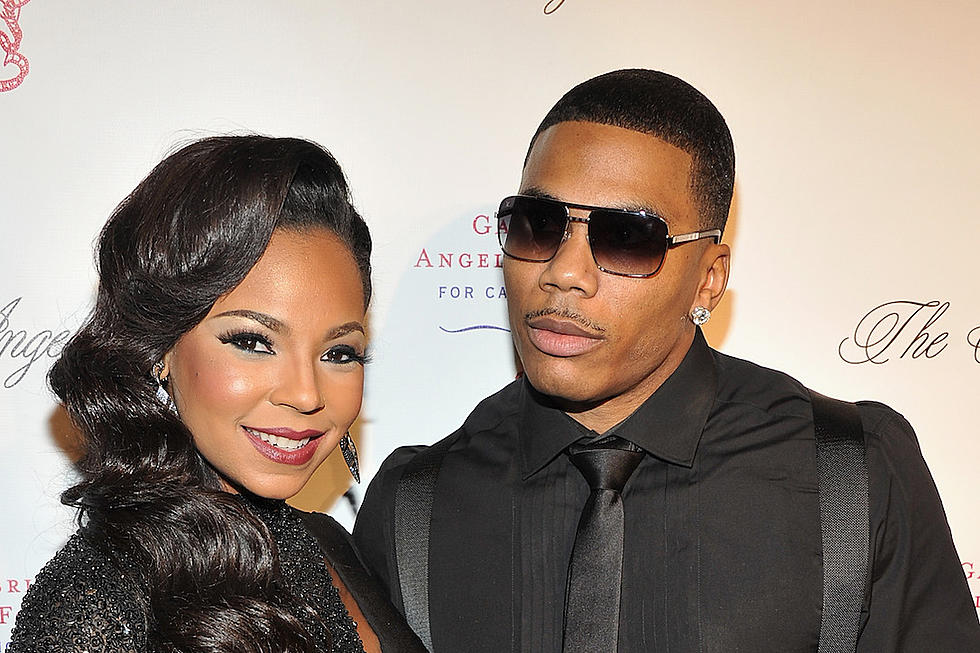 Nelly and Ashanti Dating Again?
Theo Wargo/Getty Images
Nelly and Ashanti are sparking dating rumors once again after they were spotted allegedly wearing matching chains.
Over the weekend, a side-by-side photo surfaced of Ashanti rocking an iced-out Cuban link chain around her neck, which seemingly looks the same as the one Nelly has been wearing at concerts and events, including the 2023 Grammy Awards. Fans immediately observed them donning the same kind of chain, which led them to speculate they are rekindling their romance.
Some people are not too thrilled about them allegedly dating again, while others are celebrating their rumored romance.
"Ashanti & Nelly getting back together really doesn't sit right with me [woman shrugging shoulders emoji]," said one person.
Another fan tweeted, "Did Ashanti get back with Nelly ?? Pleeeeeaaaaassseeeee city girls Noooooooooooooooo."
One person seemed elated by the news of a Nelly and Ashanti gettin back together again.
"I ain't one to really be sweating celebrity relationships and shit but Nelly & Ashanti was one of the major black celeb couples of our generation lol so hearing them back together after so long is kinda cool," the user tweeted.
"Somebody go check on Irv... I'm sure he's somewhere swinging at the air lol [rolling on the floor laughing emoji] #irvgotti #Ashanti #Nelly #MurderInc[,]" another fan joked, referring to the backlash Irv Gotti received for his retelling of how he hooked up Ashanti when she was an artist on his Murder Inc. label.
Rumors of Nelly and Ashanti rekindling their romance started last December when video surfaced of them performing together at a concert in Arizona. In a viral video, the pair were seen grinding against one another while performing their 2008 collaborative hit song "Body on Me."
Overall, it looks like Nelly wants that old thang back.
Check out Nelly and Ashanti Rocking the Same Chain Below
See Every Rapper Who Performed at Grammys 50th Anniversary Hip-Hop Tribute