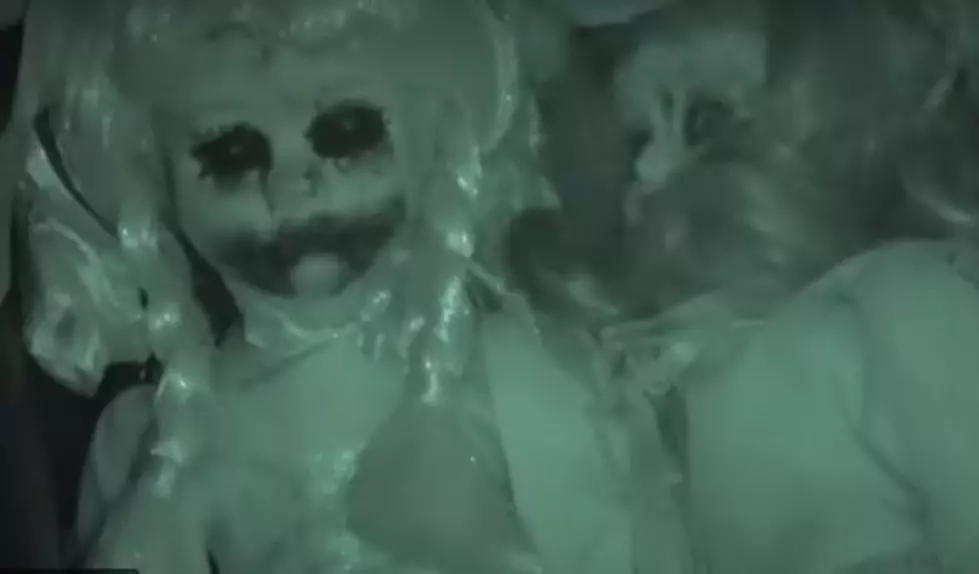 Haunted In Texas-What If You Found Out Your House Was Haunted By This?
KSATSanAntonioviaYouTube
What if you found out that your house was haunted? Would you follow my lead and immediately find a new place to live? We gots to go! I'm not staying in a home that I found out after the fact was built on an ancient burial ground. In the words of Ariana Grande, thank you, next!
However, this lady in San Antonio, TX doesn't seem to mind. A woman named Roxy was interviewed a couple of years ago by KSAT, San Antonio, and says she has no problem with it. Roxy says that she has,
a room full of various objects from around the world that have spirits attached to them. Including a pair of dolls from an asylum which are her favorite, that she claims call out to each other at night.
This private home is not open to the public, so you cannot go visit to try to experience any type of paranormal activity, Roxy simply shares her story to give us a glimpse of 'one of the most haunted places in San Antonio.'
Find out what a paranormal investigator discovers when photos are taken at night of the home and what he captures on his 'spirit box' when trying to contact spirits. Creepy? Definitely and not my cup of tea but you can check out the video to learn more about this haunted home in San Antonio:
17 Scary or Spooky Sounding Texas Town Names
Hawkins, Woodsboro, Gun Barrel City, Sunset, these and more town names give off a spooky vibe.