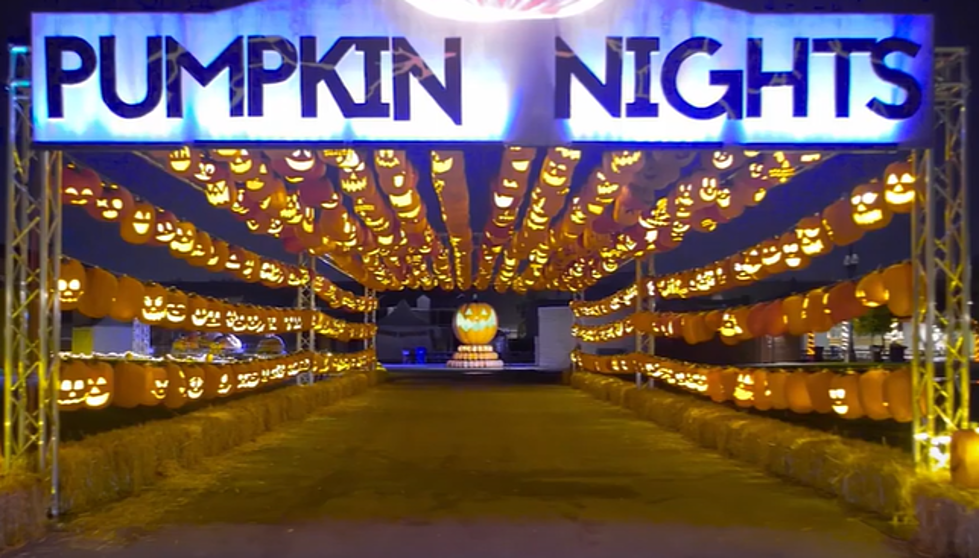 Ever Heard Of Pumpkin Nights? It's A Light Festival Right Here In Texas
PumpkinNightsInfoviaYouTube
Ok so it's no secret that I love all things pumpkin! I talk about it all the time on the air. Fall is my favorite season and the colors red, orange, yellow (gold), brown and green give me life this time of year! So when I heard about this super cool Pumpkin Nights in Arlington, I thought why am I barely hearing about this? It looks a-ma-zing!
I've been through many of Santa's villages around the holidays but this would definitely be something different to experience. The event is called Pumpkin Nights and features more than 3,000 glowing pumpkins. It is a walk thru village in Arlington, TX.
If you are going to be hitting up the Metroplex between now and October 31st, maybe it is something to consider checking out with the fam.
Doesn't this look spooky and magical at the same time? Pumpkin Lights Fest is located at Howell Farms in Arlington, 4016 W. Division st.
Pumpkin Nights hours of operation are Mondays, Wednesdays, and Thursdays from 6:00 PM to 10:30 PM.  They are also open on weekends from 6:00 PM to 11:00 PM Friday, Saturday, and Sunday.
Tickets must be purchased in advance and you can pick your time slot. As you can see from the video, there is so much more to experience as well, the fire dancers, vendors, food booths and a whole lot of fun for everyone!
For tickets, directions or more information on Pumpkin Night visit their website. 
LOOK: How Halloween has changed in the past 100 years