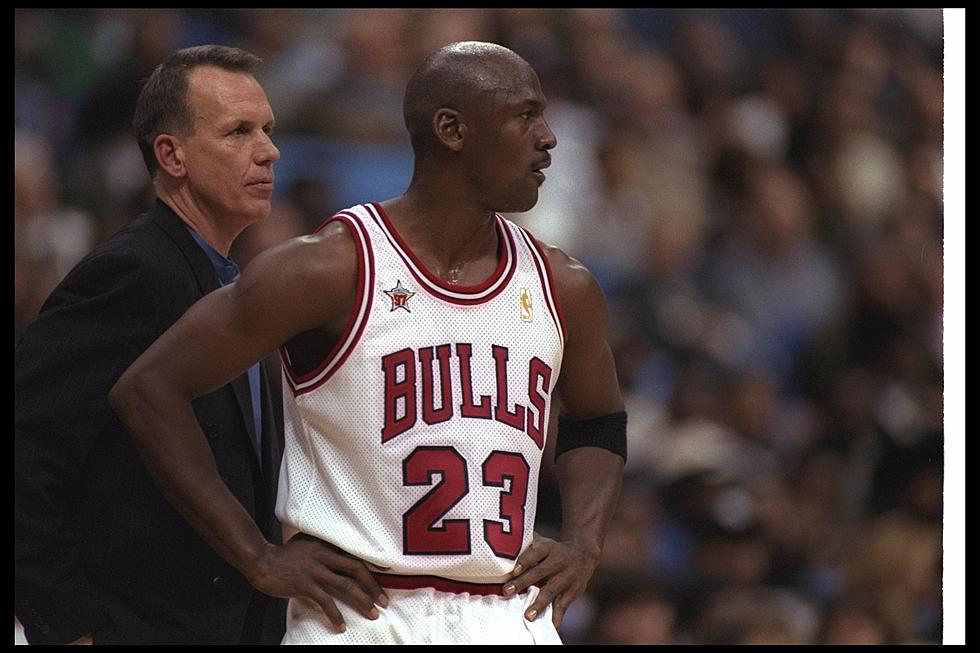 8 Things That Happen Today In History
Getty Images
It is always fun to look back on what happened this day in history. Me being a history buff I love little facts like this. Todays look back includes a anniversary of country music super couple and a legendary super group being honored and a G.O.A.T saying goodbye.
1. 1927 Warner Brothers introduced the first "magic movie" with spoken dialogue and music.  Warner Brothers was on the brink of closing their doors but the film "The Jazz Singer" made $53.5
2. 1954 The U.S. Army got it's first male nurse, Edward Lyon
3. 1991 Michal Jackson walked Elizabeth Taylor down the isle at Neverland Ranch during her 8th marriage. She married Larry Fortensky and the marriage lasted 5 years.
4. 1991 Anita Hill publicly accused Supreme Court Justice Clearance Thomas of sexual harassment. I remember this being big news as a kid. He was later cleared of all accusations.
5. 1993 The G.O.A.T  Michael Jordan announced his first retirement from the NBA and the Chicago Bulls. He left to play baseball but returned to the NBA for a short period in 1995.
6. 1996 Tim McGraw married the very beautiful country singer from Star, Mississippi, Faith Hill. Today is their 25th Anniversary.
7. 1998 The legendary country super group Alabama received their star on the Hollywood Walk of Fame. The group formed in 1969 and they sold of 75 million albums and have over 40 number one hits. Lead singer Randy Owen teamed up with Danny Thomas, founder of St. Jude Children's Research Hospital, to bring country music along to raises millions of dollars for St. Jude.
8. 2000 CSI Crime Scene Investigation premiered on CBS. How fitting that 21 year later the reboot is premiering on CBS tonight with a few of the original actors. It was supposed to have come out last year but because of COVID it was pushed back.
."}" data-sheets-userformat="{"2":33554688,"11":4,"28":1}">
TACKLE THESE: Check Out the Best Uniforms In Each NFL Team's History