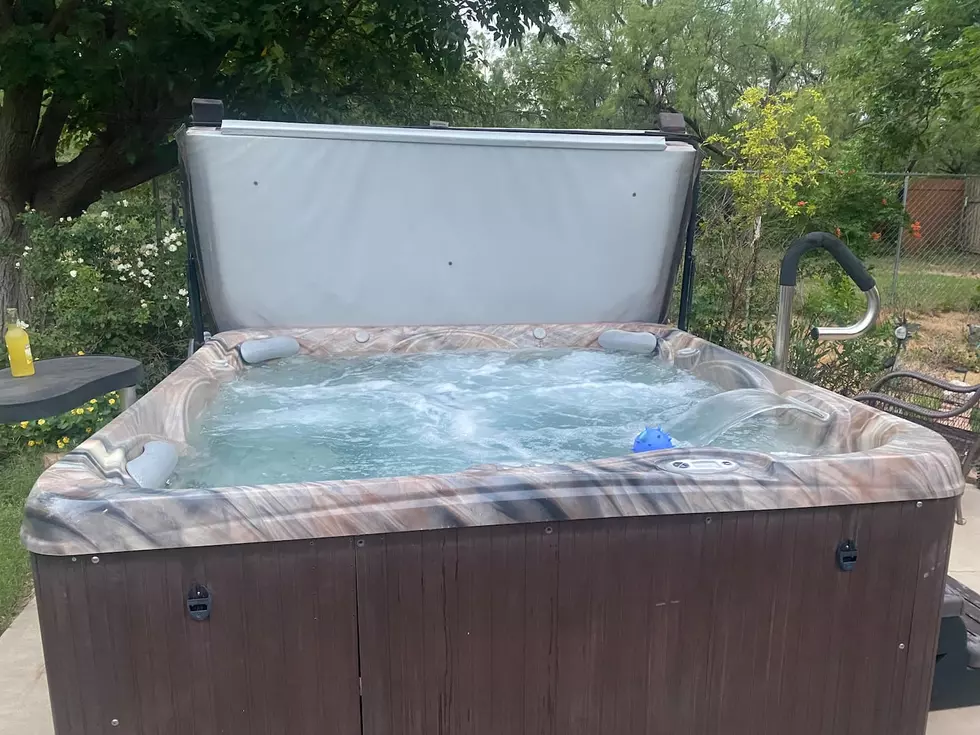 7 Midland Odessa Airbnb's That Have Hot Tubs For Valentines Fun!
Donna Jean (Host airbnb)
Valentines Day 2023 is just around the corner. And, maybe you can't make it out of town for a romantic getaway. No worries, there are plenty of romantic things you can come up with here in the Permian Basin.
WHY NOT RENT AN AIRBNB HERE IN THE PERMIAN BASIN?
It's not where you go, but where you take the romance? Wow, that sounds like a Hallmark card. Lol Maybe it's time to rent a place for Valentine's Day or any other time for some romance. Maybe a WEEKEND stay-away!
HERE ARE SOME AIRBNB'S HERE IN MIDLAND ODESSA THAT HAVE A HOT TUB!
Look, any Airbnb getaway will be fun, but let's be real, nothing says Valentine's like a HOT TUB. While scrolling through the Airbnb website, here are some Airbnb's that caught my attention because they feature HOT TUBS here in the Permian Basin. There are links included to check for availability,
#1 • GARDEN CITY STUDIO WITH CAMPER AND HOT TUB
Location: Garden City
#2 • CUTE LITTLE CASITA 50 FT FROM THE HOUSE WITH HOT TUB
Location: Midland, Texas
#3 • COUNTRY LIVING IN TOWN-PET FRIENDLY WITH HOT TUB
Location: Big Spring, Texas
#4 • QUIET AND SAFE 3-BED HOUSE!
Location: Midland, Texas
#5 • WEST TEXAS BNB
Location: Odessa, Texas
#6 • TINY COUNTRY COTTAGE
Location: Midland
#7 • STUNNING COUNTRY ESTATE WITH SHADE TREES AND HOT TUB!
Location: Stanton, Texas
The Chief Joseph Ranch in Darby, Montana AKA the REAL Yellowstone Dutton Ranch Home!