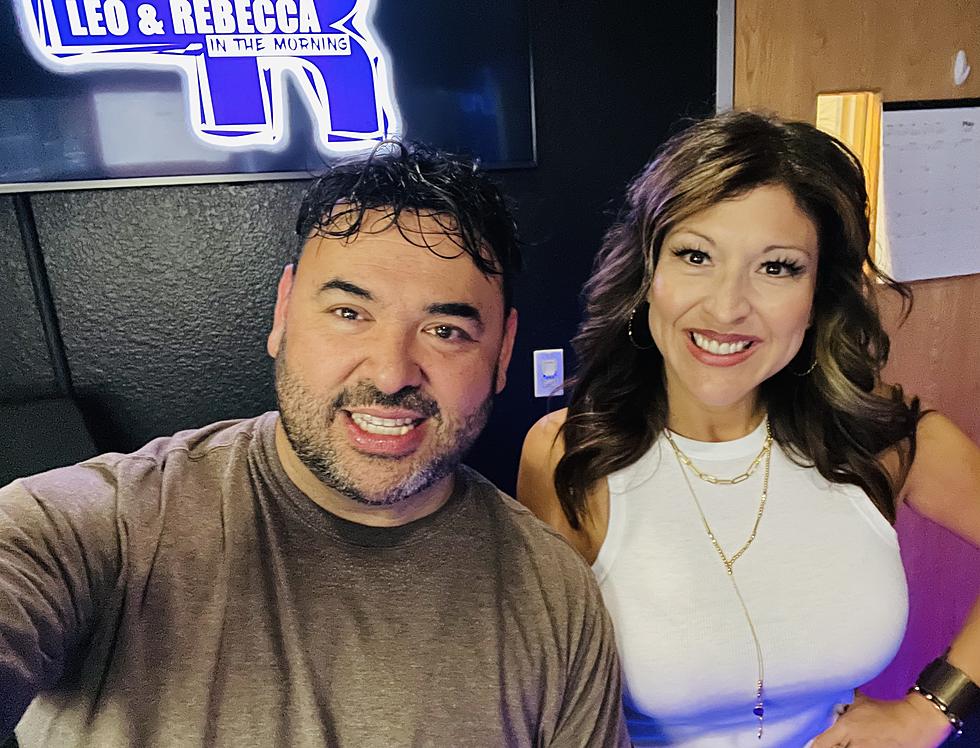 22 Years Of Memories: Check Out What Popped Up When I Googled Leo & Rebecca!
B93images
Have you ever Googled yourself? It sounds obnoxious doesn't it? I mean it is rather vain but in this case, full disclosure I was curious what would come up if I Googled Leo and Rebecca. I mean almost 20 years together, tens of thousands of morning shows under our belt, can you imagine the photos on the web that we don't even remember we took? I did it. Here is what I came up with.
Omigosh. We are babies here. That hair. (mine of course) Those cheeks. (Leo's of course-lol)
Wow. I believe this was around the year 2015ish? We hosted an MPD event together.  Lovely event, lovely people. However I look like I am going to a wedding, maybe a funeral. Smh. Girl, don't worry, you will discover fake eyelashes soon, thank goodness! lol
Probably one of our very 1st selfies together. It's the hand on the shoulder pose for me. lol One of our favorite party on the patio events from back in the day! We both need a tan. Smh. (thank you momma for my great cheekbones!)
Probably one of my favorite photos we have ever taken together. Hair and make up by me. Can't you tell? In case you forgot what we do for a living, we added the headphones as a reminder. lol
Disclaimer:the pointing is always Leo's idea. I don't really know what it's about but I'm a team player, I go with the flow. lol This was during the pandemic and we had just gotten back in studio after being apart for weeks as I was doing the show from home. Dropped a few pounds from being bored, ordering a bunch of workout equipment and working out from home. Yay me! Leo never changes I swear.
Leo and Rebecca today, ok a few weeks ago but still. Have we aged? Like fine wine right? Cheers!
Wow. This is the result of Googling yourself. You just never know what you will find but it is a nice reminder of how you have changed, aged and looked over the years! I wouldn't change any of it for the world, we absolutely love what we do and we love all of you!
LOOK: The most famous actress born the same year as you
Many of the actresses in this story not only made a name for themselves through their collection of iconic performances, but also through the selfless, philanthropic nature with which many of them approached their stardom. In an age of flipping the script on societal norms, many of these actresses are using their voices and platforms to be advocates for those who are otherwise unheard.
Gallery Credit: Ben Wittstein