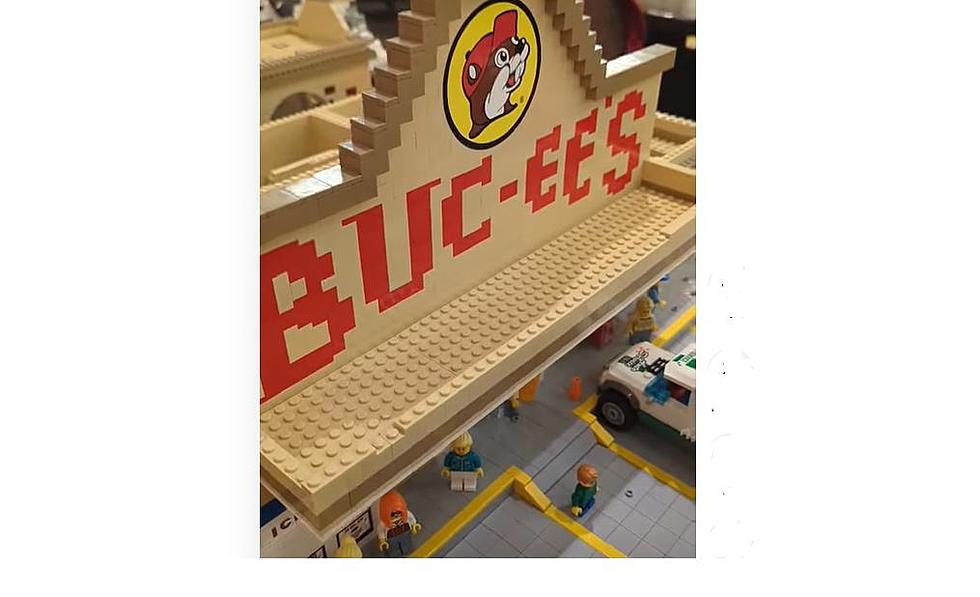 Wow! Lego Buc-ee's In Texas Does Exist! See Pics
beyondthebrick via youtube
Look, Texas is known for Buc-ee's! There are so many here in the Lone Star State! Some are HUGE, some not so much, but you probably have not SEEN a Buc-ee's like this!   Because this Buc-ee's is made of LEGOS!  Yep, our favorite toys have now taken the shape of an awesome Buc-ee's and we are here for this LEGO PARTY!
• BUC-EE'S MADE ENTIRELY OF LEGOS!
This BUC-EE'S just hit the internet thanks to David Gautreaux, Don Siebert, Paige Mueller & Mike Taylor. And, wow IT'S AWESOME! This BUC-EE's is made of LEGOS! Wow, check out the detail that went into this!
• LET'S GO INSIDE THE LEGOS BUC-EE'S!
As we go inside the Lego Buc-ee's take a look at the detail of all the different areas of Buc-ee's they represented.
• THE AWESOME BUC-EE'S GAS STATION IS REPRESENTED! 
One thing about Buc-ee's is that they have ROWS of gast pumps ready to serve! And, yes this LEGOS BUC-EE's does too. Filler up!
• THE INFAMOUS BUC-EE'S RESTROOMS!
Buc-ee's are FAMOUS for having very clean and spacious restrooms! Well, yes the infamous RESTOOMS from Buc-ee's are up in this Legos Buc-ee's!
Lots of work I'm sure went into this LEGO BUC-EE'S! And, as TEXANS we should be proud of it! Great job guys! And here's to Texas and Buc-ee's!
• CHECK OUT THE AWESOME VIDEO BELOW!
Buc-ee's, Baby! 12 Things You Didn't Know About This Texas Fan Favorite