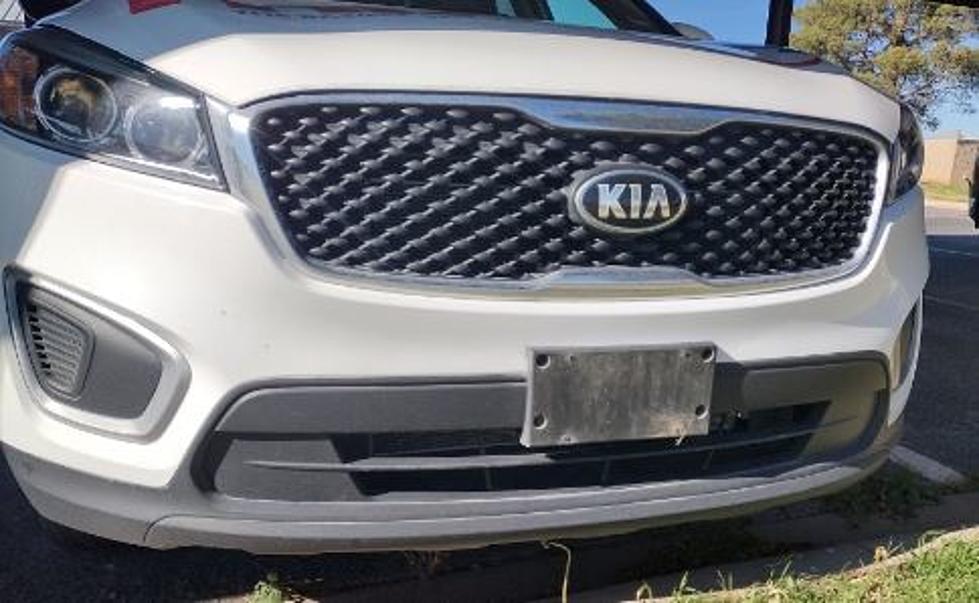 Will I Get In Trouble If My Car Doesn't Have A Front License Plate Here In Texas?
aye aye
So the other day my neighbor realized that his front license plate was NOT on the front of his truck. It had fallen off. He realized he's been driving with no front license plates. He didn't know if it is illegal for him to drive without a front license plate here in Texas?
• SO WHAT DOES THE LAW STATE?
According to this website... In the Transportation title of the Texas Administrative Code in Section 217.27 that states a vehicle "must display two license plates, one at the exterior front and one at the exterior rear of the vehicle that is securely fastened at the exterior front and rear of the vehicle in a horizontal position of not less than 12 inches from the ground, measuring from the bottom . . ." So....what does that mean?
• YES, IT IS ILLEGAL NOT TO HAVE A FRONT LICENSE PLATE ON YOUR VEHICLE!
According to this story on KHOU "In the state of Texas, it is required that you have a license plate on the front of the vehicle and the rear of the vehicle." Standifer says the plate must be on the front bumper, not on your dashboard.
• YOU COULD BE FINED $200 FOR NO FRONT LICENSE PLATE!
Per the Texas Transportation Code Section 504.943, failure to mount and display a license plate on the front exterior of your vehicle is a misdemeanor offense punishable with a fine of up to $200
• DRILL THEM HOLES IN YOUR BUMPER!
Most cars have the holes ready for you to screw on your license plate, but if for some reason there are none, they advise you get some holes drilled in your bumper so you can attach the plates to your vehicle.
• TWO PLATES ARE  ALWAYS REQUIRED
And yes, 2 not 1 plate are required. Plates for the back and plates for the front.
• CHECK OUT THIS VIDEO ABOUT THE FRONT LICENSE PLATE IN TEXAS!
https://www.youtube.com/watch?v=69aESfDURa0  
See The Lone Star Shaped House!
Gallery Credit: Leo