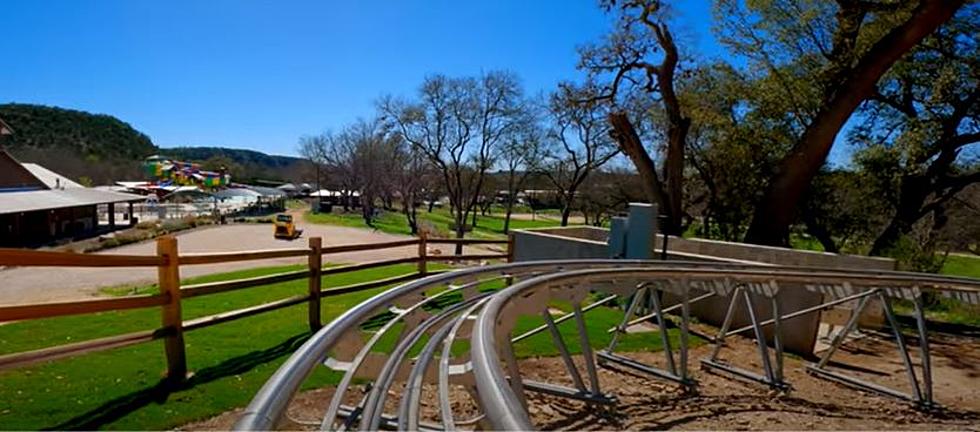 Brand New! Texas' First And Only Alpine Coaster Is Located In This City!
CoasterForceviaYouTube
UPDATE: This resort-style campground located in the Texas Hill Country, called Camp Fimfo, recently expanded to include an alpine roller coaster. In February of this year, according to the Camp Fimfo website, The Cliff Carver became Texas' first and only alpine coaster. Find out all about what Camp Fimfo located on the Guadalupe River has to offer.
Camp Fimfo, which stands for 'Fun is more fun outside,' is located just over 5 hours away from Midland/Odessa and is the new home of The Cliff Carver, aside from the miniature golf on the grounds, the amazing water park and various other family amenities!
FIND OUT ABOUT THE CLIFF CARVER BRAND NEW TO CAMP FIMFO:
If I had ever stayed at a campground like this, I don't think I would have ever wanted to leave! This is Camp Fimfo in the Texas Hill Country in New Braunfels, Texas. It is next-level, resort-style camping. I haven't been, but a family member went recently and said they had the best time!
I mean, Camp Fimfo has a water park and miniature golf, need I say more? When I was little, I would ride my bike all around to the neighboring campers and make friends. This kind of thing did not exist for little Rebecca.
And by the way, that's not all! Camp Fimfo boasts arts & crafts, basketball, a jumping pillow, volleyball, and a playground for the kids. Parents, you have access to the hot tub/sauna, live music, a staffed bar, and other fabulous amenities that will make you forget you are on vacation at an RV park.
Oh, and did I mention this 2022 Campspot Award winner is located right along the Guadalupe River? The photos, I would say, definitely don't do it justice. Scroll through and check it out for yourself:
Look: Top 10 Places To Live In Texas, See Where Your City Ranks
The annual
US News & World Report
study lists the top 10 places to live in Texas, and their overall rank in the USA.