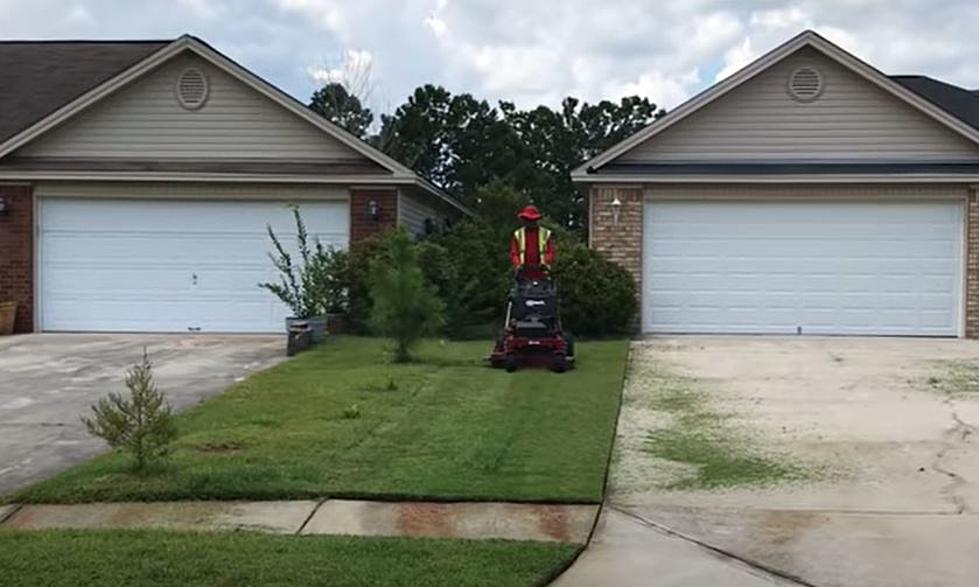 Is It Illegal To MOW My Neighbors Lawn Between Our Houses In Texas?
Blades of Grass Via YouTube
When I cut the lawn I end up cutting the grass that 'technically' is our neighbor's. You know, the patch of grass in between our houses. I guess there is an invincible PROPERTY line there, but is it really a big deal that I go ahead and cut it? I mean, it's a small patch? Ever been in this situation. Do you cut your neighbor's part of the lawn as a courtesy?  And, is it illegal here in Texas?
YES, IT'S ILLEGAL TO CUT OVER YOUR PROPERTY LINE INTO YOUR NEIGHBORS!
Well, you might be trying to be courteous and a 'good' neighbor but technically you should NOT be cutting over the lawn property line between your houses.  It is 'trespassing' and it's not your property.
According to...UPnest Dot Com...
If you own property, you probably know more or less where your property ends and the neighbor's property begins. That's how you decide how far to mow your lawn, or where to end your flower beds. You may even have a fence or border at the edge of your property lines.
FOLLOW PROPERTY LINES TO DETERMINE WHERE TO STOP MOWING!
It all comes down to Property Line laws in Texas. Basically, stay on your property and keep your lawn on your property as well. Texas Boundary Lines laws can be found at Texas Dot Gov here. 
ASK AND TALK TO YOUR NEIGHBOR
It's probably a good idea to ask your 'neighbor' if they mind you going over the property line a bit and mowing their part of the lawn. Having an understanding and neighborly agreement can go a long way without upsetting somebody about going over the property line.
Hopefully, you have a great neighbor!
The JUNKIEST Place in Texas!