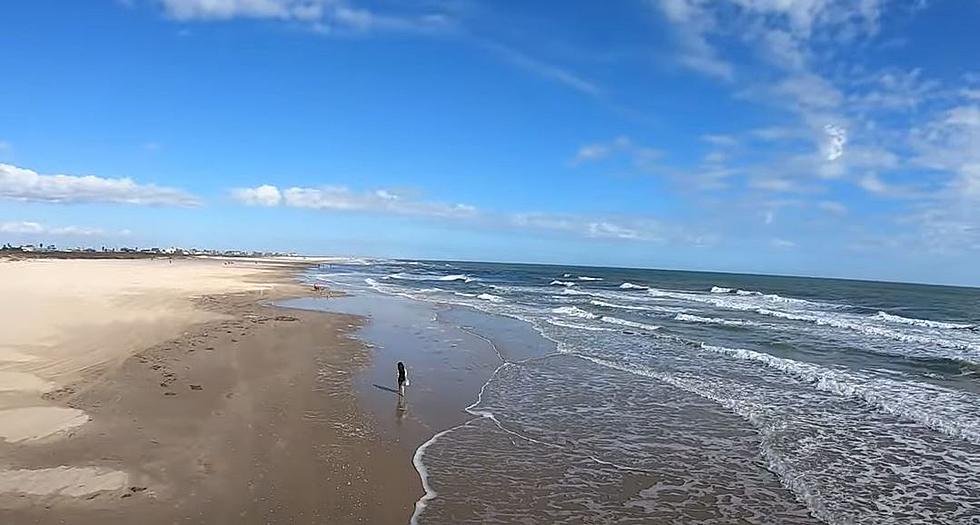 No Crowds? The Top 7 Secluded TEXAS Beaches To Enjoy
Secrets Of Texas Via YouTube
Texas has some awesome beaches! In fact, many of them are so awesome that they get CROWDED! As expected, this SUMMER will be the same and especially with the TRIPLE digits hitting this summer. But, if rubbing ELBOWS at the BEACH is not your thing, what beaches give you a little more ELBOW ROOM? Came across this article at seaspiration.com that claims that these are some of the BEST secluded, 'LEAVE ME ALONE' beaches in Texas! Let's check them out!
• 1 MUSTANG ISLAND STATE PARK - Corpus Christi
Location: 9394 TX-361, Corpus Christi, TX 78418
What the article states...
 This secret, inviting white sandy Texas beach is located at 9394 State Highway 361 in Corpus Christi and the best is that it is even pet-friendly so bring your furry friend too!
• 2 BOCA CHICA BEACH - Brownsville, Texas
Location: 54299, Boca Chica Boulevard, Boca Chica Village, Cameron County, Texas, 78521,
Here is what the article states...
This is an ideal locale for beach enthusiasts who look for peaceful, secluded beaches in Texas without the standard tourist-style amenities. Here, you can fish, swim, surf, snorkel, kiteboard and birdwatch. Just bring your own gear along and enjoy the wild beauty and serenity of this place.
• 3 MATAGORDA BEACH
Location: 6420 FM Rd 2031, Matagorda, TX 77457
What the article states...
Matagorda ranks high among the secluded beaches in Texas with its 58 miles of sandy coastline, 23 miles of which is east of the Colorado River and accepts vehicles.
• 4 ROCKPORT BEACH - Rockport, Texas
Location: 210 Seabreeze Drive, Rockport, TX 78382 ·
The article states...
Rockport Beach belongs to the celebrated Corpus Christi beaches, yet it is still considered to be among the peaceful, hidden beaches in Texas. It offers visitors calm relaxation by the glistening water or a horseback ride along the shore.
• 5 MAGNOLIA BEACH - Port Lavaca, Texas
Location:  1707 N Ocean Dr. Port Lavaca, TX 77979.
The article states...
This beach is 1.5 miles in length, offering firmly packed sand for easy driving. Its location is about a 25-minute drive south of Port Lavaca.
• 6 BABES BEACH- Galveston, Texas
Location: 6477 Seawall Blvd. Galveston, TX 77551.
This quiet beach is located in Galveston, Texas.
• 7 SAN JOSE ISLAND, Port Aransas, Texas
Location: E Cotter Ave, Port Aransas, TX 78373
This beach is a FERRY RIDE away from Port Aransas and can only be accessed by ferry.
CHECK OUT THESE AWESOME VIDEOS BELOW!
CHECK OUT THE CRAZY BEER CAN HOUSE IN TEXAS!