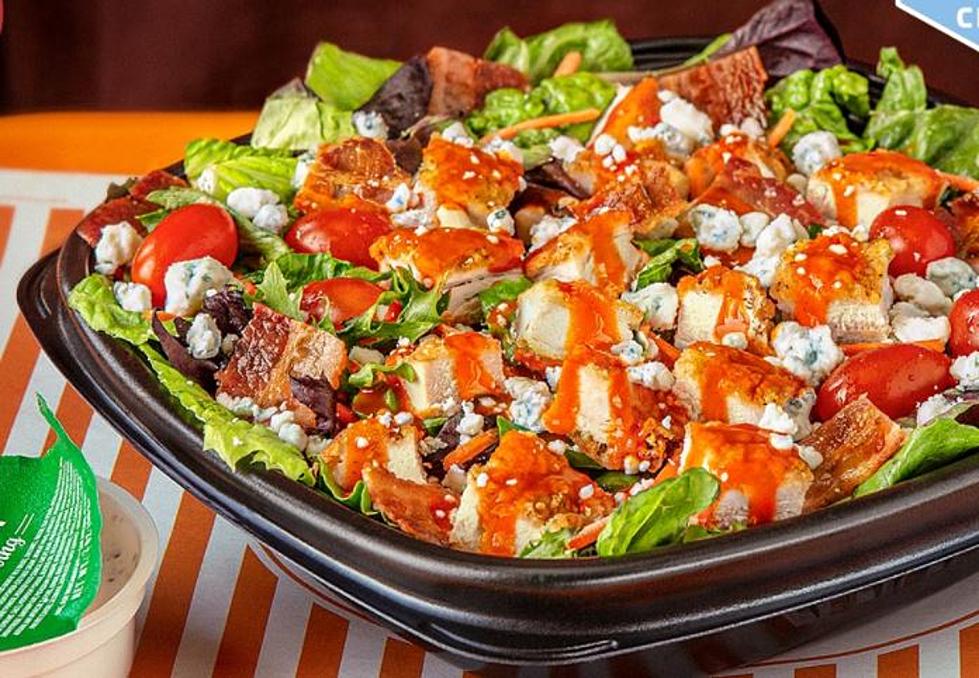 New Buffalo Chicken Ranch Salad Hits Whataburger Here in the 432!
whataburger dot com
We loves us some Whataburger! And, if you are the same, this is the week for you to lisent to Leo and Rebecca In The Morning!
We've got oppoortunity for you to win in all this week during the morning show!
It's NEW and it's here! The Whahaburger Chicken Ranch Salad has just been added to the Whataburger menu!
It will be here for a limited time.
So what is the Buffalo Chicken Ranch Salad?
It has Whatachick'n Filet, Blue Cheese, Bacon Slices, Grape Tomatoes, Grated Carrots, Buffalo Sauce, Ranch Dressing, and Red Roma Blend. Wow , ok I'm in!
Here's the thing I'm a sucker for anything with 'Buffalo Sauce'! I of course love wings with 'Buffalo Sauce'. I love me some sandwhiches with 'Buffalo Sauce' and now salads with 'Buffalo Sauce'.
And speaking of sandwhiches, Whataburger is also bringing back the Buffalo Chicken Ranch Chicken Strip Sandwhich. So glad that they have decided to bring this back! This Sandwhich hits the spot. Agian. everyhitng 'Bufalo Sauce'.
Remember you CAN always order online at Whataburger. You can customize your order. Get everyone's meal just like they like it. You can also save your favorites and remember everyone's order for next time. It's easy to repeat. Order for your group again at the touch of a button. Visit Whataburger.com for more details.
AND make sute to wake up with Leo and Rebecca In The Morning all this week to win Whataburger Swag and Food!
Yep, we will be hooking up some Buffalo Chicken Ranch Salad's and Buffalo Ranch Chicken Strip Sandwhich as well on the morning show.
CHECK IT OUT: See the 100 most popular brands in America