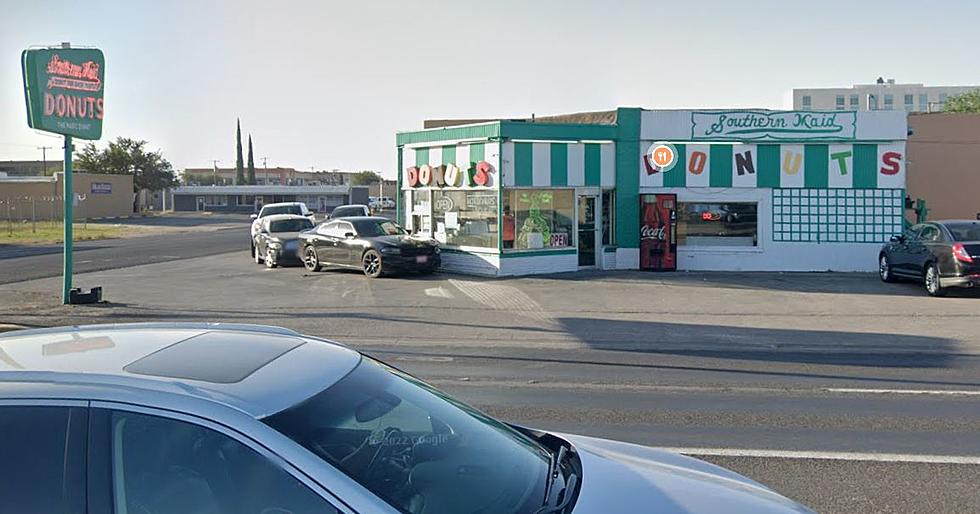 National Donut Day! Who's Got The Best Donuts In The Permian Basin?
Google Maps
It's National Doughnut Day! Ain't nothing like a good doughnut. And, here in the Permian Basin, we've got so many AWESOME choices to grab a doughnut.
According to wiki....
National Donut Day or National Doughnut Day, celebrated in the United States and in some other countries, is on the first Friday of June of each year, succeeding the doughnut event created by The Salvation Army in Chicago in 1938 to honor those of their members who served doughnuts to soldiers during World War I.[1] The holiday celebrates the doughnut. Many American doughnut stores offer free doughnuts on the occasion.
WHO'S GOT THE BEST DONUTS IN THE PERMIAN BASIN?
So many choices. Who's your favorite here in 432?
Let's take a look at some awesome shops here in the Permian Basin. Who would you add to the list? Here are some in no particular order.
 T&T DONUTS
Google Review-  Best donuts in town... (and great staff and owners)!
 SHIPLEY DONUTS
Google Review - The donuts were good and I enjoyed all of it
SOUTHERN MAID DONUTS 
Google Review- I made it to Southern Maid before I return to California. Their donuts are as good as I remember them. I bought enough to take back with me and share with friends. The line was long, but it was worth the wait!!!
HONEY DONUTS
Google Review- Favorite and best donut place in Midland! Atmosphere and people are very friendly and the sweets are delicious!
DAYLIGHT DONUTS
Google Reviews-   Cozy little place with super friendly staff. Good variety of options. Blue sprinkled donuts for my kids was a hit!
JACK N JILL DONUTS
Google Review- "I love their prices and fresh donuts, it's Friday so tht makes it even better"
JOHNNY'S DOUGHNUTS
Google Review- "Yummy ham and cheese croissants and doughnuts."
MIDLAND DONUTS
Google Review- "Great Service, Awesome Breakfast stuff, Literally the Best Caramel Latte Ever"
DOUGHBOY'S 
Google Review- Really good selection of donuts, breakfast and lunch burritos, and coffee
DADDYS DONUTS
Google Reviews "Good place to go to eat doughnuts"
CHECK OUT THE CRAZY BEER CAN HOUSE IN TEXAS!