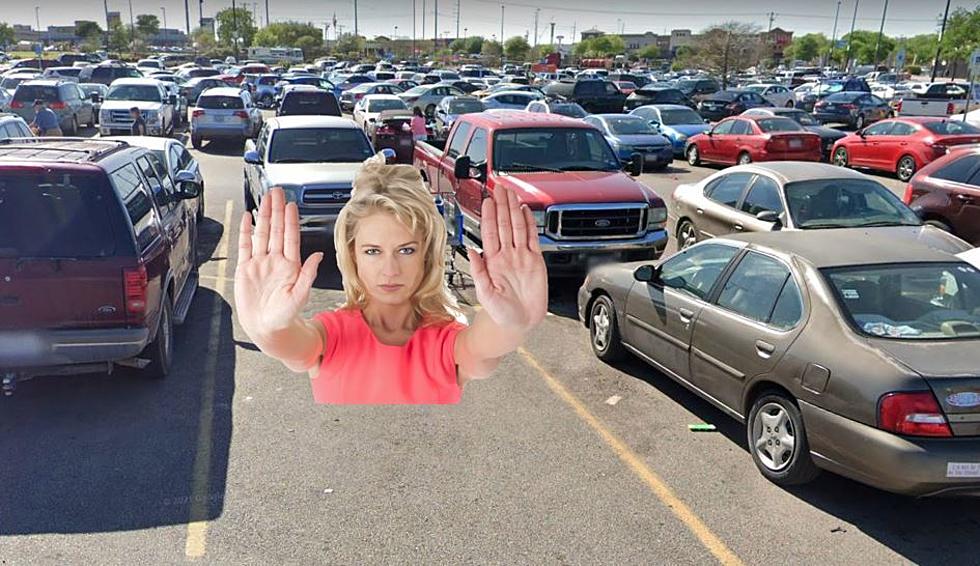 Is It Illegal To Stand In A Parking Space and Save It For Someone In Texas?
ghfh
We have all seen this right? At one point, you have seen somebody STANDING in a parking space with the intention of saving that parking space for someone who is going to eventually drive up. It looks ridiculous, and it is. But, the question is, is it illegal to do this in the State of Texas?
• GET OUT OF THE WAY YOU'RE STANDING IN A PARKING SPACE!  
So you drive up to what you think is an empty parking space in a parking lot but you notice someone is standing in it. They are indeed SAVING it for someone. What do you do? Do you honk your horn? Do you yell at them 'Get out the way!' Or, do you just drive to find another parking space?   Everyone might handle this situation a little differently but is it against the LAW  for the person to be 'saving' a parking space by standing there?
• YES IT IS ILLEGAL TO SAVE A PARKING SPACE IN TEXAS BY STANDING THERE! 
Yep, it's against the LAW in Texas to save a parking space. It's called  Obstructing Highway or Other Passageway and it states...
Section 42.03 - [Effective Until 9/1/2023] Obstructing Highway or Other Passageway
(a) A person commits an offense if, without legal privilege or authority, he intentionally, knowingly, or recklessly:

(1) obstructs a highway, street, sidewalk, railway, waterway, elevator, aisle, hallway, entrance, or exit to which the public or a substantial group of the public has access, or any other place used for the passage of persons, vehicles, or conveyances, regardless of the means of creating the obstruction and whether the obstruction arises from his acts alone or from his acts and the acts of others; 
• SO, YEAH NOT LEGAL TO SAVE A PARKING SPACE!
It's pretty much not legal to save a parking space with your body or even something to block it from someone else getting it. Basically, save it with your CAR parked in it or get out of the way. How would you handle this situation?
Check Out These Crazy Videos!
A Look Inside DEAD MALL In Dallas Texas!