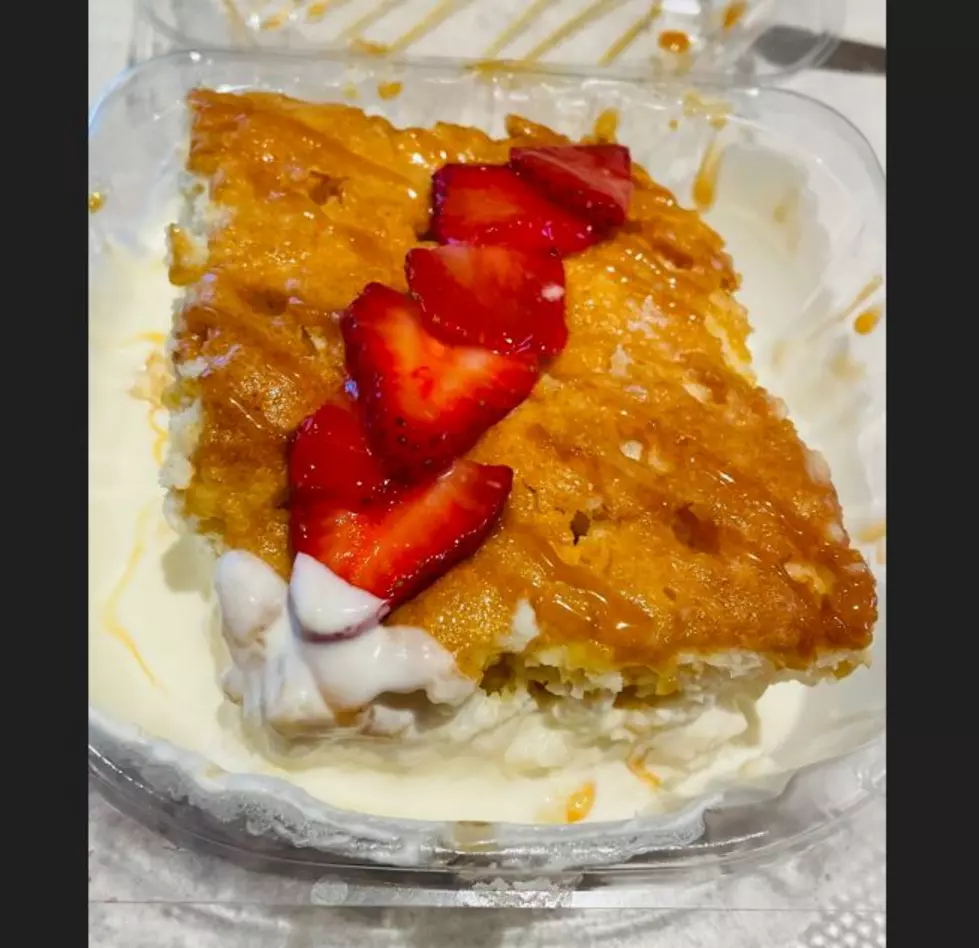 I Finally Tried The New Chuy's In Midland-This Is My Favorite Item On The Menu!
B93images
I was finally able to go try the new Chuy's restaurant in Midland and it did not disappoint. Our family loves Chuy's so much, we tend to find the nearest one in any big city that we visit. The new location in Midland is an excellent location and for it being our first visit we loved our food!
Since the restaurant opened in May, I had been hearing that the lines were still crazy long, the wait was an hour or more and we should not bother going for awhile. But recently we decided to chance it, during the lunch hour and to our pleasant surprise, it was only a 30 minute wait.
So why do I love Chuy's so much and what do I order when I eat there? Well for starters:
This right here. The famous Chuy's margarita. See me at Chuy's I will always have 1 in front of me. Chuy's margaritas are everything! And I love that they are seasonal so you get to try different flavors year round. This is frozen blackberry but strawberry is bomb, the classic marg is good and lemonade is even better! If you've never tried a Chuy's margarita, you.are.missing.out.
My second favorite menu item?
Chuy's boom boom sauce and jalapeno ranch dips give me life! Mr. Iglesias and I always order some boom boom sauce and tortillas as an appetizer and I love the jalapeno ranch to dip my chips in. Aside from the salsa, it is a personal fave.
I took the liberty of snapping a couple of shots of the menu. Happy Hour and the Chuy's famous margarita menu, life is good. Oh and by the way, if you do not order hands down the BEST tres leches cake ever on the face of the earth to-go, you ain't living life right! To check out their awesome menu click here.  So glad we finally got a Chuy's in Midland, I will be there often!