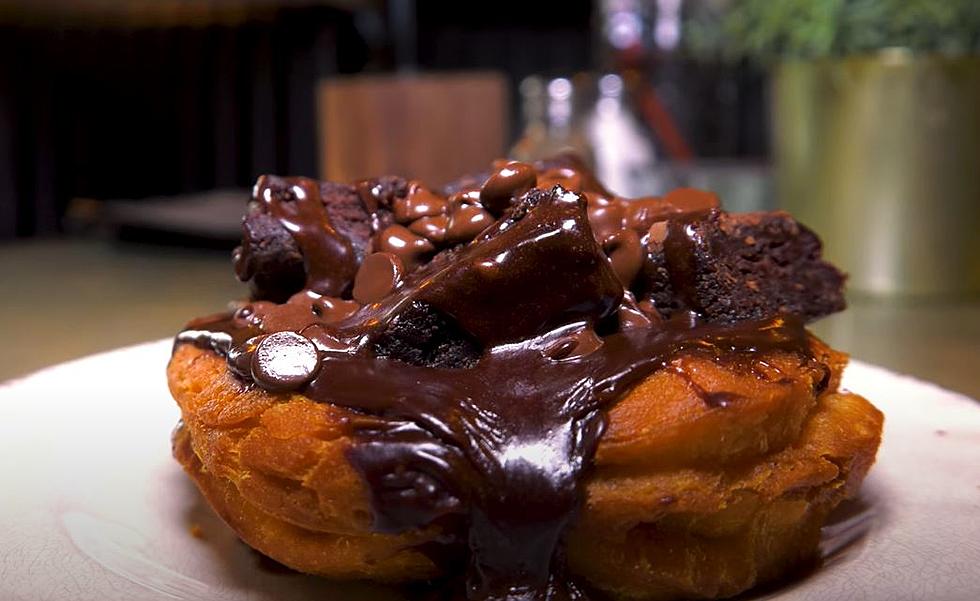 Huge! Is This Texas City Home To The BIGGEST Donut In Texas?
David Coatney Via YouTube
Yes, everything is BIGGER in Texas! You should know this by now! LOL It's a TEXAS thing. Well, from the looks of it, even the DONUTS are bigger in Texas! These guys are famous in Texas for the size of their DONUTS and their taste! Plus, they also get very INVENTIVE with their donuts.
• GOURDOUGH'S PUBLIC HOUSE IN AUSTIN TEXAS! 
Gourdough's Public House started in 2009 as a FOOD Truck and has since expanded to other locations! Their slogan is Big. Fat. Donuts!  And yes they are. They just might be the biggest DONIOTS in Texas!
Location: 1503 S. 1st Street, Austin, Texas
Hours: Monday - Friday:10AM - 12AM Saturday-Sunday:8AM - 12AM
Website: Click here for the website
• BIG. FAT. DONUTS! 
Oh yes, they have an awesome MENU with a great variety of Big Fat Donuts!
• CHERRY BOMBS! 
So this is what you do with the so-called DONUT HOLES from those awesome BIG DONUTS! Topped with spice Cherrys!
• THE BLACKOUT! 
Chocolate fudge icing tops this great donut! With brownies, brownie batter, chocolate chips, and chocolate sauce!
• The PB&J! 
Yep, your childhood favorite, Peanut Butter and Jelly!
• THEY HAVE DONUT BURGERS!
Yes, Gourdough's Public House is known for BIG donuts and for their Donut Burgers!
• CHECK OUT THIS AWESOME VIDEO BELOW!
Wow! Have You Seen The Two-Story Whataburger In Texas?