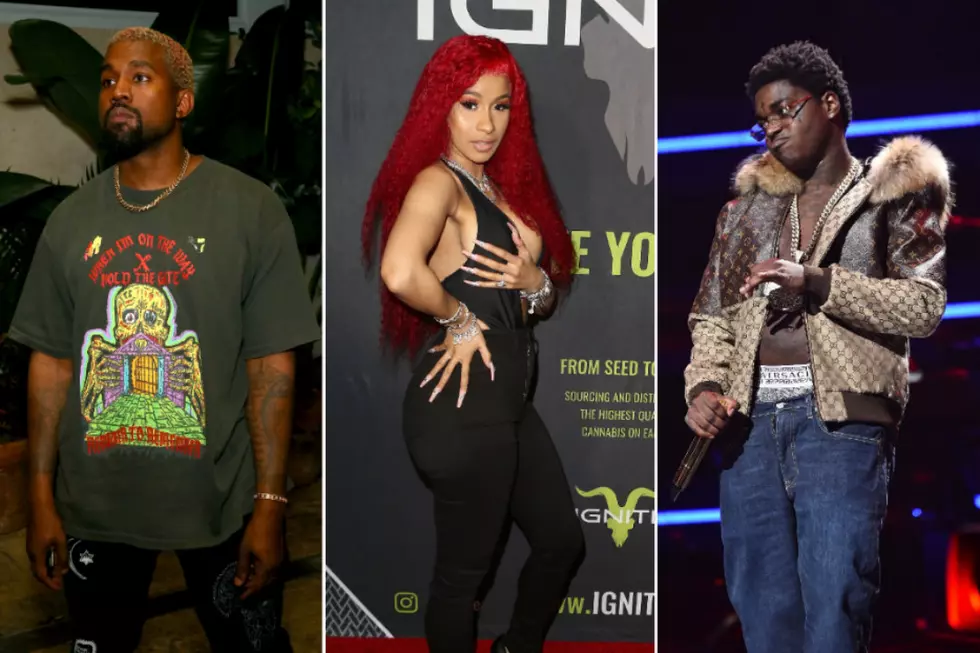 Every Hip-Hop Artist Going Gold in 2019
Astrid Stawiarz / Tommaso Boddi / Theo Wargo, Getty Images (2)
Rappers in this day and age deserve a round of applause. To consistently deliver top-quality content for the masses is tough, and a lot of these guys (and women) make it seem effortless. For that reason, it comes as no surprise when their music is streamed so much that RIAA comes knocking on their doors with shiny plaques.
The first hip-hop artist to go gold this year was Cardi B for "Money." Her first solo single since April 2018's Invasion of Privacy peaked at No. 13 last November, was a focal point during her Carpool Karaoke ride with James Corden and left her fans wondering if Kulture actually made an appearance in the NSFW visual (we're still unsure, by the way).
Kids See Ghosts duo Kid Cudi and Kanye West were awarded an RIAA certification as well this year. Their eponymous LP's standout track, "Reborn," garnered more than 500,000 certified units as of Jan. 4, becoming the first song on the album to do so.
YNW Melly, one of last year's breakout stars, was given the honor for his viral single "Murder on My Mind." The Gifford, Fla. rapper's 2017 hit has been streamed upward of 43 million times and has a staggering 80+ million views on YouTube. Not bad for an artist with only two projects out.
Every Hip-Hop Artists Going Gold in 2019