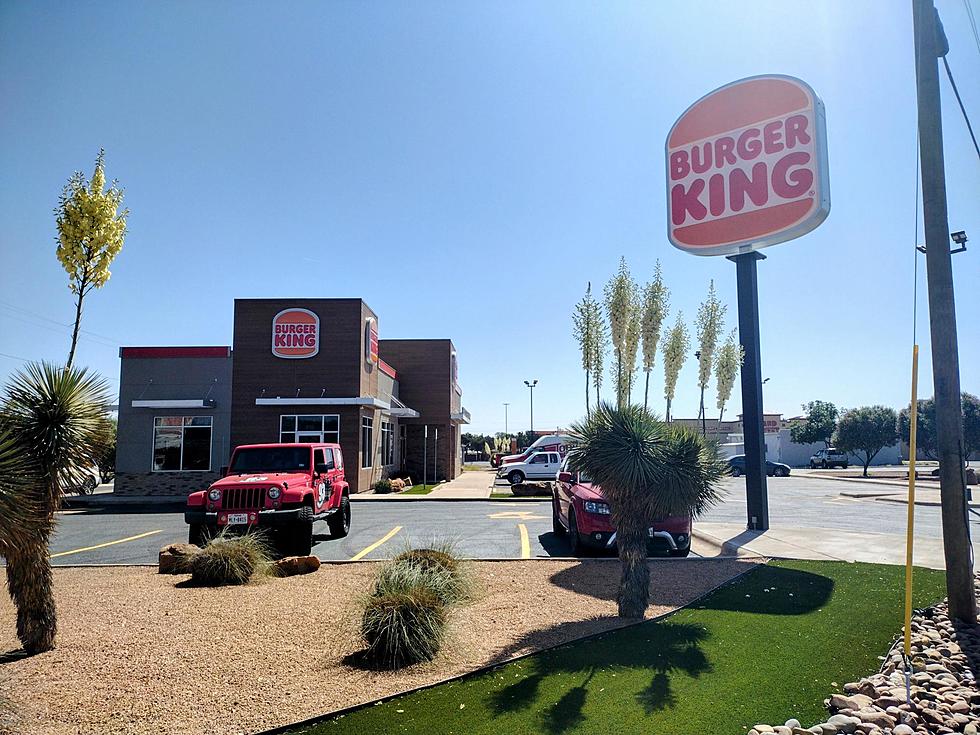 Grand Re-Opening! Newly Remodeled Burger King Is Now Open At This Midland Location!
Lc
Yep, Home of the Whopper! And, now Midland is HOME to a newly remodeled Burger King!  This Burger King has been closed for a remodel and it just opened up for the Permian Basin!
• BURGER KING AT 710 ANDREWS HIGHWAY NOW OPEN!
The Burger King at 710 Andrews Highway in Midland, Texas is back open after getting a remodel. The entire store got a new look and business is back up and running.
• RE-GRAND OPENING CELEBRATION HAPPENS THIS SATURDAY!
The Re-Grand Opening celebration is this Saturday, May  13, 2023, from 12 pm-9 pm. Come out and enjoy the festivities and see the new remodel of this Burger King!
There will be free ice cream and Icee's for the kids during the celebration on May 13th as well as a bounce house!
Location: 710 Andrews Hwy, Midland, TX 79701
• BURGER KING HAS BEEN AT THAT LOCATION FOR YEARS! 
Burger King has been at this location,710 Andrews Hwy for so many years here in the Permian Basin! The above picture shows Burger King back in 2007 at this location here in Midland, Texas. ! Since then, it has gone through a few changes the latest featuring a RETRO LOGO look.
The crew is awesome and ready to serve the Permian Basin! Make sure to go by and CONGRATULATE them on their awesome new remodeled store!
BURGER KING LOCATIONS IN THE PERMIAN BASIN
• Burger King at 4805 N. Midkiff MIDLAND TEXAS
• Burger King at 2701 Rankin Highway MIDLAND TEXAS
• Burger King at 710 Andrews Hifghwaya MIDLAND TEXAS
• Burger King at 1920 E 42nd in ODESSA, TEXAS
• Burger King at 1625 N. County Road ODESSA, TEXAS
How Midland Has Changed Last 15 Years - Before & After Pics!