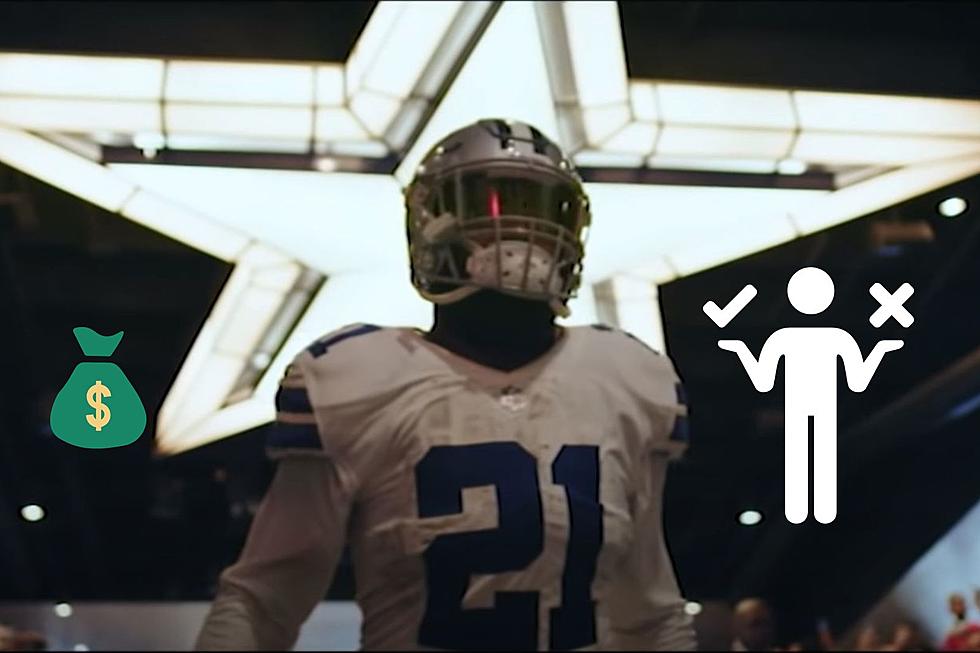 If Zeke Wants to Stay With the Dallas Cowboys, There's Only One Option
ThePLfog via Youtube, Canva
To say that Dallas Cowboys fans were disappointed with this past NFL season would be an understatement. The roster looks like they should be staying competitive with the best teams in the league but for one reason or another they just can't seem to put that championship season together. But after the challenges of last season, now there are about to be some uncomfortable talks that will soon take place with the Cowboys and one of their most well-known players, running back, Ezekiel Elliott. 
Zeke has been a beast in the backfield for years now, but as he gets older, there are younger players coming into the league all the time. His numbers on the field have been slipping including his yards per carry. This past season Zeke ran for 876 years, 12 touchdowns, and 3.8 yards per carry. But the Cowboys have been running with a two-headed monster as Tony Pollard has been running with that same excitement that Zeke once brought to the team. 
Dallas Cowboys Defensive Players Need to Get Paid
The Cowboys are already over the 2023 NFL salary cap, and they need to work on deals for big named defenders like Leighton Vander Esch and Anthony Brown. But to do so, they will need to ask Zeke to take a pay cut.  
Only Time Will Tell What Zeke Wants to Do
Everyone wants to win the Super Bowl and get that ring, and who knows, maybe the Cowboys can put it together this year. But the only way Zeke is going to be able to be a part of the Cowboys roster next year is to get paid less money.  
Do you want to see Zeke back on the Cowboys next year, or do you want to run with Pollard? 
Take a Look Inside the Home of Ezekiel Elliott in Frisco, Texas
The Dallas Cowboys Running Back has a gorgeous home not far from the stadium.
Let's Look Inside Dak Prescott's Amazing Home in Prosper, Texas
Being the face of the most lucrative sports team in America is not easy, but it does pay very well. Last year Dak Prescott finally inked his big deal with America's Team, but he's been living in his Prosper, TX home since '19.