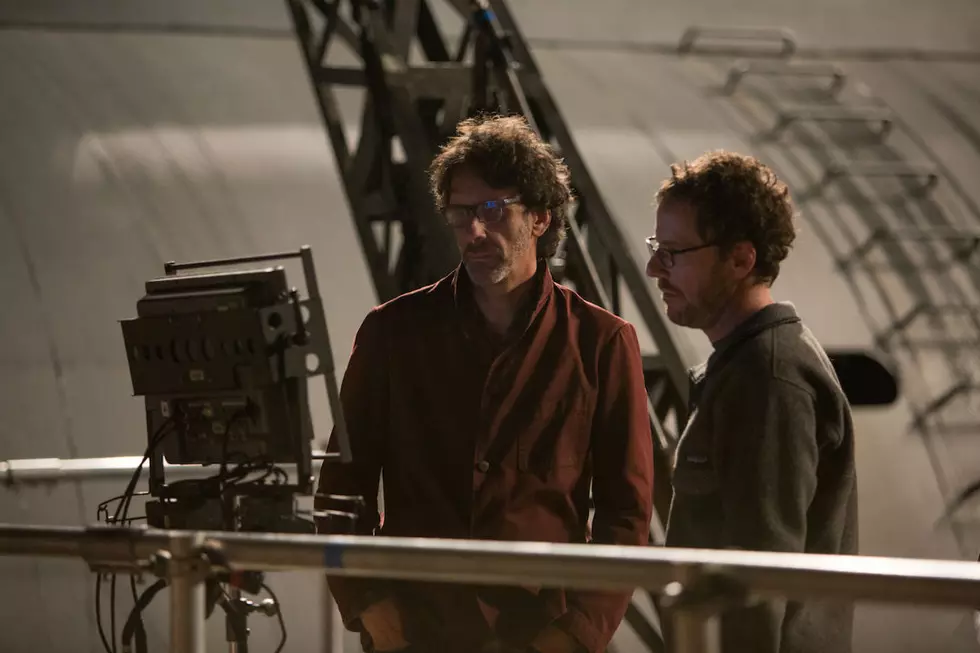 The Coen Brothers Are Working on a New Project Together
Paramount
The Coen brothers are some of the best directors of the modern day. Their retirement (at least from making movies together) was kind of worrying. Luckily, it appears the whole thing was only temporary. The brothers have directed some of the biggest classics in modern cinema, from No Country For Old Men to The Big Lebowski.
From what they've said in the past, it's mostly been an issue of burnout. They didn't find it fun making movies anymore. The whole studio production system was just something they had been through so many times, it didn't feel worth the hassle anymore. Sometimes the compulsion to create art is stronger than anything else though.
READ MORE: Our Favorite Unconventional Movie Endings
Ethan Coen's been a lot more open about his time off than Joel, but he's confirmed in an interview in the new Empire Magazine that the two brothers have begun development on a new collaboration.
While the brothers spent time apart, Ethan Coen co-wrote and co-directed a new movie, Drive-Away Dolls, with his wife Tricia Cooke. The film is scheduled to open in theaters in September of 2023. The movie has actually been in the works since the early 2000s, but it was only thanks to the Covid-19 pandemic that Coen and Cooke actually got to work on it.
As for the new movie that Ethan and Joel are working on, we really have no information. We're just going to have to wait and see before we really know what it'll look like. We're just happy it's happening.
[H/T /Film]
Movies That Changed Genres Halfway Through
These movies looked like one thing — only to shift into a totally different genre in the middle.