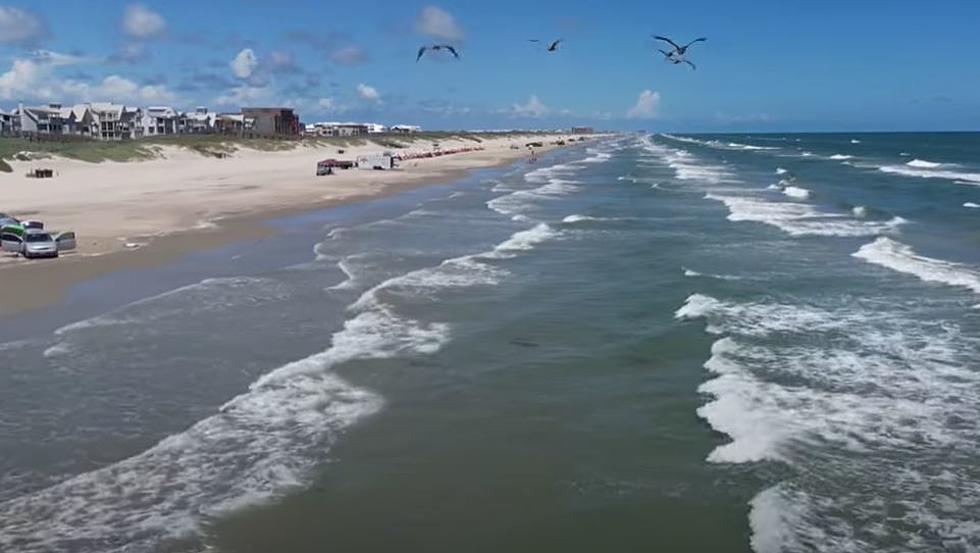 5 Small Beach Towns In Texas To Hit Up This Labor Day Weekend!
The Nomadic Warriors Via YouTube
Looking for a small BEACH TOWN to hit up this Labor Day Weekend? Yes, we have our share of beaches here in Texas! So when someone recognizes one of them as one of the best, we take notice! Recently at KIDSAREATRIP.COM...they made a list of the Best Small Beach Towns in The US and this TEXAS TOWN was named on the list! In fact, they asked the question...is this the Best Small Beach Town in Texas? Let's take a look, plus 4 other awesome Small Beach Towns in Texas...
• THIS TEXAS BEACH AND TOWN MADE THE TOP 10! 
Believe it or not, we have a good handful of BEACHES here in Texas! So when this Texas Town made the list we had to give it props!
• PORT ARANSAS, TEXAS NAMED BEST SMALL BEACH TOWN IN TEXAS! 
Yes, Port Aransas which is located about 35 miles from Corpus Christi, was named on the list for Best Small Town Beaches in the US!
Here is what they had to say about it...
Port Aransas is known as the "fishing capital of Texas" so everything here revolves around spending time on the water. Located on Mustang Island, you'll need to take a ferry or drive to get there. Take a dolphin-watching boat tour, head out deep sea fishing, or rent dune buggies to ride on the sand. Plan on renting a vacation rental in Port Aransas since that's the best way to have a true family beach vacation. This is quite possibly the best beach town in Texas.
• JUST A SMALL DRIVE FROM CORPUS AND PORT ARANSAS AWAITS! 
HERE ARE 4 OTHER SMALL BEACH TOWNS IN TEXAS TO HIT UP THIS SUMMER!
We saw what they thought was #1 for Best Small Beach Town in Texas, but what are some others...check them out below!
• 2- GALVESTON, TEXAS
•3- SOUTH PADRE ISLAND
•4-ROCKPORT , TEXAS
•5- FREEPORT. TEXAS 
• CHECK OUT THIS AWESOME VIDEO OF PORT ARANSAS BELOW!
• MORE VIDEOS OF AWESOME TEXAS BEACHES!
CHECK OUT THE TEXAS WHATABURGER COLLECTON