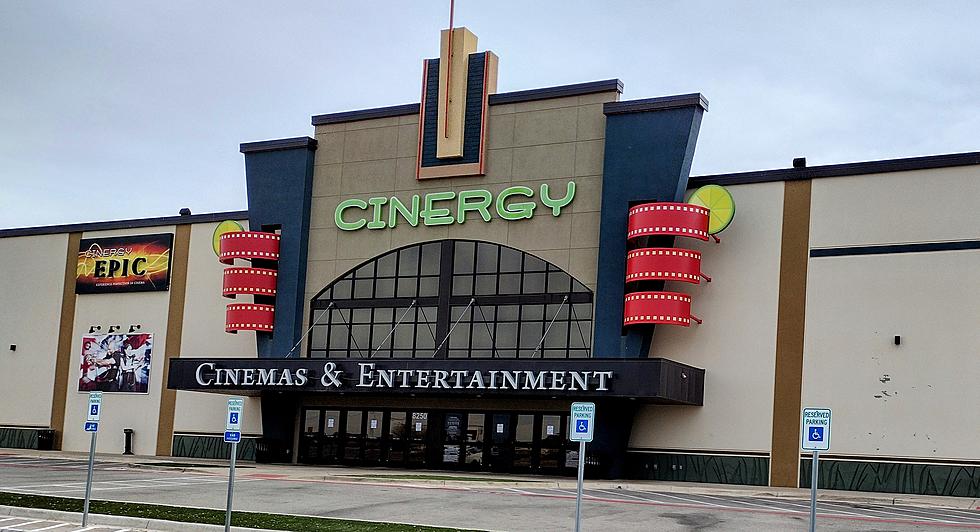 4 Dollar Movies, Popcorn and Soft Drinks? Yep Here's WHERE This SUNDAY August 27th!
Aye Aye Images
Look, anytime you can get a $4 dollar Movie Ticket and a $4 Dollar Large Popcorn, and not let's not forget a $4 Dollar Soft Drink at a movie theater...call it a GREAT DEAL! And, that's exactly what's happening this Sunday!
• NATIONAL CINEMA DAY  IS THIS SUNDAY! 
It looks like this Sunday, August 27th is National Cinema Day across the nation! Participating MOVIE THEATERS across AMERICA will be showing 4-dollar movies this Sunday to celebrate going to the movies.
• CINERGY IN MIDLAND AND ODESSA WILL BE OFFERING $4 DOLLAR MOVIES AND MORE! 
Cinergy Entertainment will be participating in National Cinema Day and be offering 4-dollar movie tickets this Sunday, August 27th!
• BUT THAT'S NOT ALL
Cinergy will also be having $4  DOLLAR LARGE POPCORNS and $4 DOLLAR SOFT  DRINKS! Wow, how awesome is that? you can't beat those prices, especially on Popcorn and Large Drinks!
MOVIES THEY WILL BE SHOWING THIS WEEKEND
Blippi's Big Dino Adventure G 1h 05min
Gran Turismo PG13 2h 15min
Jurassic Park 30th Anniversary in 3D
Retribution R 1h 30min
The Hill PG 2h 06min
Blue Beetle PG13 2h 07min
Strays R 1h 33min
The Last Voyage Of The Demeter R 1h 58min
Meg 2: The Trench PG13 1h 56min
Barbie PG13 1h 54min
National Cinema Day has been happening now for several years and it's a day to celebrate our awesome THEATERS throughout the nation. It's also a great day to say THANK YOU to everyone who enjoys seeing a movie at the theater!
Top 5 Movies Filmed In Midland and Odessa
These are the Top 5 movies that were filmed in Midland and the Top 5 movies filmed in Odessa, Texas. As per IMDb.