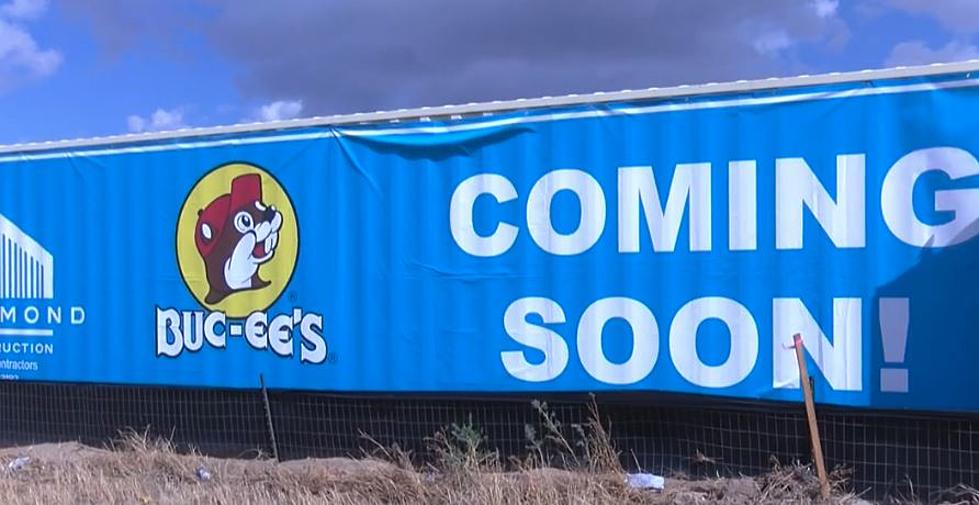 1st Ever Buc-ee's In Texas Panhandle Underway At This Location!
myhighplainsdotcom
It's been a year that word of a new Buc-ee's in the Texas panhandle was actually happening. And, now it seems that it is underway .
AMARILLO TEXAS NEW BUC-EE'S UNDERWAY! 
Construction machines and crew can be seen actually working on the area now. Even though word has been out about the new Buc-ee's in Amarillo, it wasn't until recently that crews can be seen working on the site!
WHERE WILL IT BE LOCATED? 
According to myhighplains.com, it will be located at the southeast corner of East Interstate 40 and Airport Boulevard in Amarillo. Address is near 9900 I-40 East by Airport Blvd. The new Buc-ee's will cover 50,000 square feet area on the Southeast area of this location. The report says the estimated  is about 30 Million dollars. The re[port also says that Buc-ee's is expected to hire 150 full time employees for this location.
• THIS WILL BE THE 35TH BUC-EE'S IN TEXAS! 
Count them! Wow, Are there really 35 Buc-ee's in Texas? Yep, this will be the 35th Buc-ee's store in Texas. There are currently 8 others outside the state of Texas!
• TEXAS IS STILL HOME TO THE BIGGEST CAR WASH AT BUC-EE'S! 
The largest Car Wash in the world is still at Buc-ee's at the Katy, Texas location!
Are you ready for a new Buc-ee's? And, isn't about time that there is a Buc-ee's on this SIDE of Texas? What is your favorite snack form Buc-ee's?  How close will this panhandle Buc-ee's be to you and do you plan on visiting it? Lots of excitement for the new Buc-ee's as it has finally broken ground and the contruction is underway.
CHECK OUT MORE OF THE STORY HERE
20 Of My Favorite Things At Buc-ee's!
Gallery Credit: Rebecca Cruz