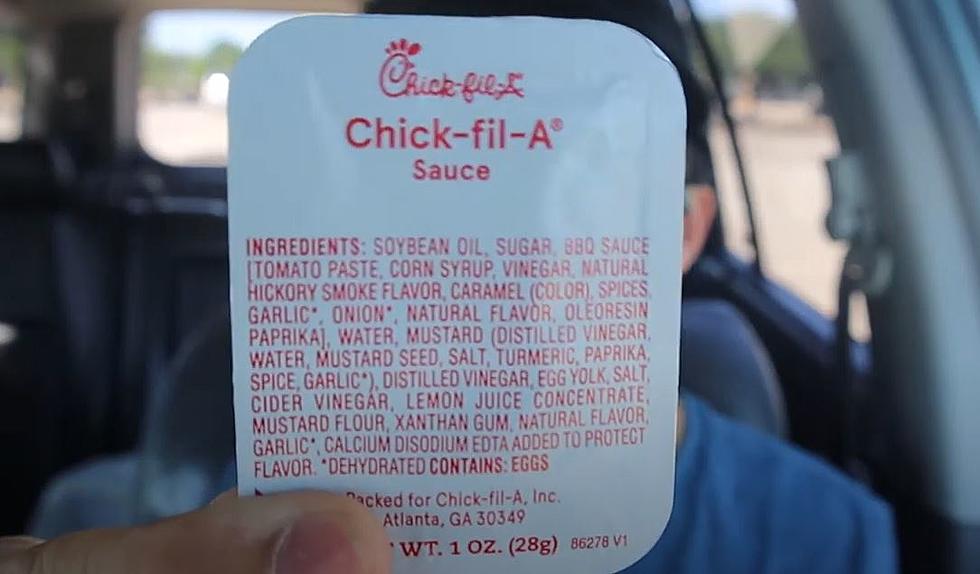 With The Chick-Fil-A Sauce Shortage Just Announced, How Many Do You Really Need?
MOTE VIA YOU TUBE
So first Ketchup and now Chick-Fil-A Sauces! Apparently, this is the year of the shortage. Blame it on the Corona Virus or whatever , but yep the shortage continues.
A year ago, we were freaking out on the toilet paper shortage, and now it has hit one of our favorite food places, Chick-Fil-A!
So Why Is There A Shortage-
I have read many articles on this today and apparently it come s down to 'supply chain disruptions'. You can take that however you want, but there are issues that have made this shortage. Coronavirus  seems to be a good guess, but who really knows.
So, How Many Sauces Can I Get?
According to this article I read on Yahoo...they state...
According to an email obtained by WTRF, the new restrictions limit customers to one sauce per entrée, two sauces per meal and three sauces per 30-count nuggets.
So I take that as
1 Sauce per item
2 Sauces per meal and
3 Sauces per 30-count nuggets.
By the way, when is the last time you ordered the 30-count nuggets/
Can I buy sauces?
Apparently you can not buy extra sauces , but they will sell you an 8 oz bottle if you want.
Yep, that's the way to go. Look if you frequent Chick-Fil-A a lot during the week, than a bottle of  your favorite sauce would be the way to go.
How many sauces do you really need during a visit to Chick Fil A?
Think about your last 3 visits to chick-Fil-A. How many sauces did you really use? Honestly, I might have used 1 ketchup and 1 Sweet And Sour Sauce.
This shortage may not really even affect you like it initially sounds like it might. Maybe, it will teach us all to not be so wasteful when it comes to these sauces. Don't we all have a JUNK DRAWER full of sauces laying around?
LOOK: Here Are 30 Foods That Are Poisonous to Dogs
To prepare yourself for a potential incident, always keep your vet's phone number handy, along with an after-hours clinic you can call in an emergency. The ASPCA Animal Poison Control Center also has a hotline you can call at (888) 426-4435 for advice.
Even with all of these resources, however, the best cure for food poisoning is preventing it in the first place. To give you an idea of what human foods can be dangerous, Stacker has put together a slideshow of 30 common foods to avoid. Take a look to see if there are any that surprise you.