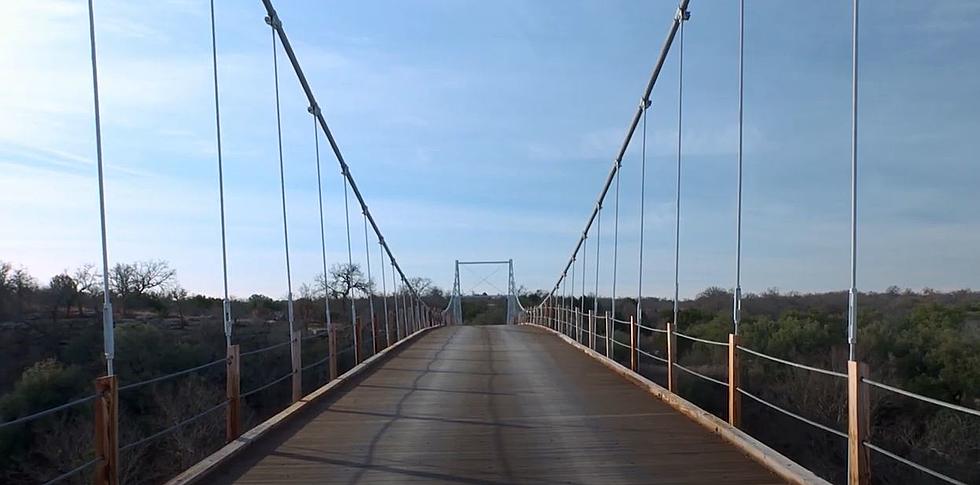 What The Heck Is Up With This Texas Bridge And Why Won't Some Use It?
The Daytripper Via YouTube
Many people have asked themselves..'What the heck is up with this Texas bridge?' After driving on it, you might ask the same, and here's why! Hold On Tight! Have You Driven Across This Swinging Bridge Here In Texas?
Would you drive over a bridge that moves as you drive over it? Yeah, you heard right. As your vehicle goes over the bridge, the bridge moves up and down as you cross it. What's happening here? It's what happens when you drive over a SUSPENSION bridge.
• THE REGENCY BRIDGE IN RICHLAND SPRINGS, TEXAS
This bridge is just north of Richland Springs, Texas, and crosses over the Colorado River here in Texas. It was built in 1939. The 'Swinging Bridge' is located at the intersection of Mills County Road 433 and San Saba County Road 137, both gravel roads, near a small community called Regency. The bridge spans the Colorado River between Mills and San Saba counties. The bridge is between San Angelo, Texas, and Waco.
• THE LAST DRIVEABLE WOODEN BRIDGE IN TEXAS!
As you move, the bridge below the tires moves with you!  People who have driven over it describe it as 'an anxious feeling!'  Others have said it's like walking a stair made of ropes, but with a car! It's like being on a bridge during an earthquake! WHOA! Okay, I'm out on that one!
•  HELD UP WITH CABLES AND WOOD AND MOVES AS YOU CROSS OVER IT! 
The bridge gives and takes as you drive over it depending on the weight of your vehicle as well. The bridge does have a weight limit and I would totally make sure you follow it!
•CHECK OUT THE VIDEO TO SEE THE BRIDGE SWING AS A CAR DRIVES OVER IT!
Tour It Now! For 20 Million Dollars This TEXAS House Better Have A Bowling Alley!