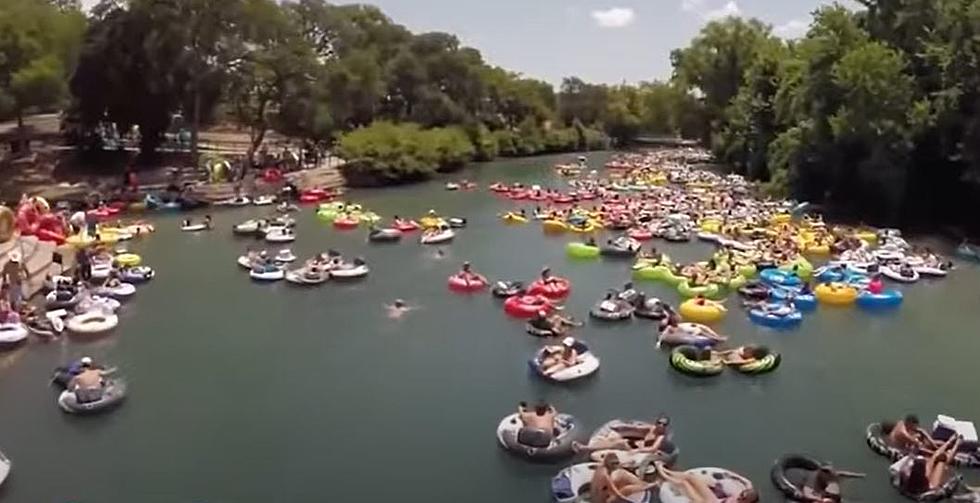 Tubes! This Hot Texas Destination Just Opened In Time For Spring Break!
Comal Tubes Via YouTube
Spring Break 2023 is here! Time to get in on whatever you want for an entire week! And, if floating down the river in an awesome TUBE is your thing, then this TEXAS CITY just opened up its hot attraction! This TEXAS Spring Break HOT DESTINATION just opened up and is ready for all to hit the water.
• THE COMAL TUBES ARE NOW OPEN IN NEW BRAUNFELS, TEXAS!
Yes, one of the HOTTEST DESTINATIONS for Spring Break and  Summer just opened up just in time for Spring Breakers to hit up!
The Comal Tubes in New Braunfels, Texas is open. Hours are from 9am to 6pm!
• HERE IS HOW IT WORKS!
Their official website states..
Our Shuttle drops you off at the main entrance of the river. You will enter the water just upstream of the world famous Tube Chute. ( You'll be able to bypass the Chute if you feel its too "extreme"

At the end of your float, 2 hours or so on average… You'll see clear signage hanging overhead at the Exit Point
• BOOK ONLINE TO RESERVE YOUR SPOT!
You do have to reserve your spot for the Comal Tubes.
YOU CAN LINK UP HERE FOR BOOKINGS
• GUINNESS BOOK OF WORLD RECORDS! 
The Guinness Book of World Records once declared the 2 miles of river...  the"Longest, Shortest River in the World".
Address: 1880 I-35BL, New Braunfels, TX 78130
Phone Number: 830-387-4408
DID YOU KNOW THE RIVER IS ALWAYS AROUND 72 DEGREES?
According to their website, the river stays around 72 degrees because of the Comal water from underground springs. Have you ever floated comal? When was the last time?
Be Safe! and Have Fun!
This San Antonio House Has A CAVE!