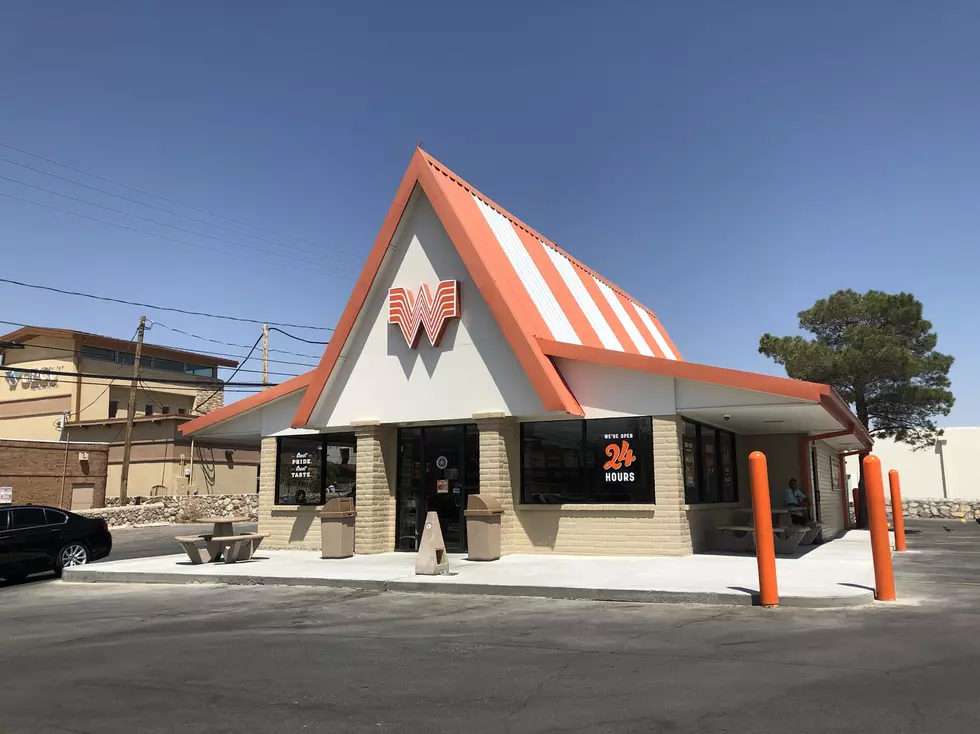 Try This Whataburger Secret Menu Item – You'll Thank Me Later
Townsquare Media El Paso
Every Whataburger fan on the planet knows their secret menu is the stuff of legends.
Even someone like me who tends to stick to the same two or three menu items every time I hit them up has a bucket list of Whataburger secret menu goodies they want to chow down on someday. And I finally checked one off the other day.
So, I recently got with the 90s and started ordering through the Whataburger app and getting curbside pickup (which, for my money, is just about the only way to order takeout in this day and age).
Anyway, I was ordering my usual Whataburger breakfast of a Sausage, Egg and Cheese Biscuit when I noticed the option to make it Ranchero Picante Style. If you're not in the know, that means they grill jalapenos with the eggs and top it off with their Picante sauce.
Seeing that spurred my memory, so I figured it was time to try it. And I'm happy to report that I have a new favorite.
While I'm not a fan of painfully hot foods, I do appreciate a little burn from time to time, which is why I really dig Ranchero Picante Style. It's got a little kick to it without being too hot.
So if you're into spicy foods, tell them to make it Ranchero Picante Style the next time you order breakfast from the Lone Star favorite. I think you'll be pleasantly pleased.
2022's Top 10 Brunch Spots in Wichita Falls, According to Yelp
Looking for a great place to have brunch here in The Falls? Start here.
2022's Top 10 Bars in Wichita Falls According to Yelp
If bellying up to the bar is your thing, here's the list of places you need to hit up in 2022.
2022's Best Places for Tacos in Wichita Falls According to Yelp
Looking for a great taco in Wichita Falls? Start right here.