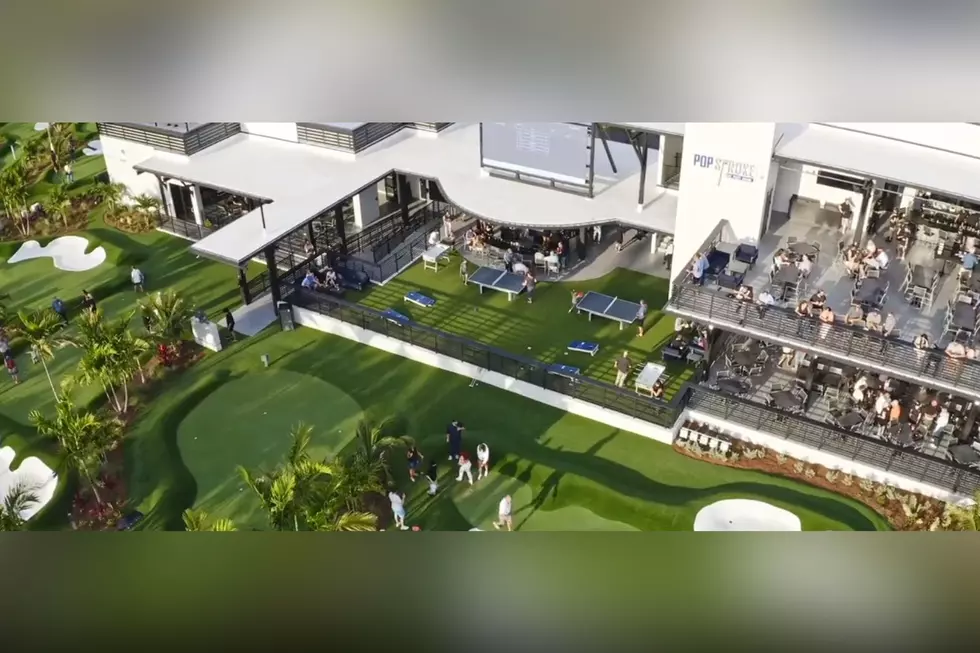 Putt, Putt, Sip: Tiger Woods Popstroke Opening Soon In Houston, Texas
Twitter @TigerWoods
(Houston, Texas) - Golf is just a tough sport, isn't it? The skill and patience it takes to play the sport is monumental. As someone who both enjoys the sport, and plays it...as best as they can, I know all too well how one shot can derail one round.
But for some of us, the time sink to get better at the sport is just too much. But there are other ways to enjoy the sport through other means. We've all seen or heard of Topgolf right?
But there's one other way to play the sport, and some may have forgotten about it as we grow older.
Putt-Putt Golf
It's a form of golf that some of us may not remember these days, but who didn't love getting a putter and playing a round of putt putt with family when they were younger? The game has always mainly be aimed at a younger crowd, so for many, their putt-putt days were seemingly over.
Until recently that is, as someone very familiar in the golfing world has brought something to the putting world that is interesting to say the least.
Popstroke, From Tiger Woods
Arguably the most famous golfers in the world, Tiger Woods has opened up a facility that holds not one, but two 18 hole putt-putt courses. There're many other amenities to the area as well, and to be honest, it looks rather fun.
---
---
While most of the locations are currently in the state of Florida, Texans can be excited to know one is opening in Houston on December 16th of this year. Which means one thing, putt-putt is back in style!
Would you like something like this to come to Central Texas? Let us know by sending us a message on our FREE station app!
Top 20 Restaurants Central Texans Wish Would Come to Temple
A while back, I
asked the good people of Temple
if they could picture a good restaurant to fill the lot on North General Bruce Drive where the soon to be torn down Long John Silver's stood.
This was before it was announced that a Dutch Bros. Coffee location would open there (which was one of the places I predicted as a contender in our article).
So now Dutch Bros. is open in that spot, but the responses to my survey were interesting because they paint a picture of just how diverse Temple's population is. People recommended some familiar restaurants with locations in the surrounding area, but also a few I'd never even heard of.
Here are the top 20 results of the survey. Let's see what the good people of Temple are craving!
10 Myths About Texas That Even Some Natives Believe
Everything's bigger in Texas, including the tall tales! Our state can seem pretty strange to people from far away, or even our immediate neighbors. There are several myths about Texas that range from quirky to fun and just plain ignorant and insulting, and even some people born and raised her believe 'em. Here are a few we can dispel today.
21 Texas Town Names Outsiders Can't Pronounce
Have you ever heard someone call Killeen "Kye-lean" or Salado "Salad-oh"? That's just the tip of the Texas mispronunciation iceberg. Here are the towns and cities most folks who didn't grow up in Texas don't have a clue how to pronounce.
Which Are The Most Famous Brands From The Lone Star State?