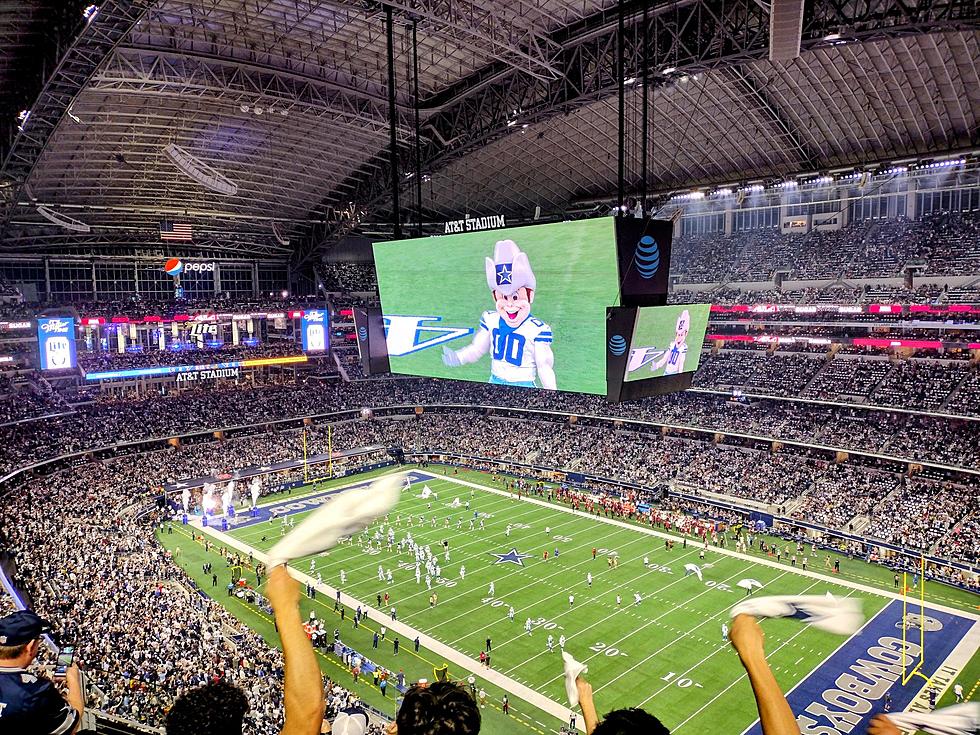 The NFL Just Gave The Dallas Cowboys $295 Million And Here's Why!
Aye Aye Images
Everything is bigger in Texas and apparently so are the renovations! So, your task is to give one of the premier stadiums in the United States a renovation, how much do you think it would take? Well, it just happened for the Dallas Cowboys!
• NFL OWNERS AGREE TO GIVE DALLAS COWBOYS $295 MILLION FOR STADIUM RENOVATIONS! 
According to this article... 
The NFL approved a proposal at the winter meetings at the Four Seasons Resort in Irving, allowing the Cowboys to withhold their normal contributions of shared gate revenue to finance their stadium upgrades.

The Cowboys also got a waiver to the NFL's usual $600 million team debt limit.
So basically, they don't have to pay this AMOUNT that every team does, they can keep it for new renovations!
• RENOVATIONS ARE BECAUSE OF THE 2026 WORLD CUP! 
Yep, the World is glued to the World Cup happening now. And, in 2026, the world will be glued to the World Cup that will be taking place in the United States, in particular in Arlington, Texas at AT&T stadium. According to this article on bleacherreport.com...
Per Ben Fischer of the Sports Business Journal, the Dallas Cowboys are planning to spend $295 million on renovations for AT&T Stadium.

Fischer noted the renovations are "not intended to radically alter the general look" of the stadium, but "designed to refresh premium spaces ahead of some key lease renewals and upgrade technology and other back-of-the-house services" before it hosts the 2026 World Cup.
• IS JERRY JONES PAYING FOR THE RENOVATIONS?
Look, if Jerry Jones wanted to pay for the renovations I'm sure he could, but that's not the case with this plan. According to the article on bleacher... Jerry Jones is NOT GONIG to be paying for this. It looks like the Dallas Cowboys will be getting the money from the NFL....asking the other TEAMS to do it. NOW if that's not SAVAGE then I don't know what is. LOL
Apparently, they want to use funding that is usually shared and used for stadium upgrades for all teams. Basically, the Cowboys want to HOLD BACK this money to put toward the upgrades.
League meetings just happened and it was approved.
• AT&T STADIUM IS ONLY 13 YEARS OLD
From the details of the article, the overall look of AT&T Stadium will not change. Does AT&T Stadium seem OLDER or not? AT&T Stadium is only 13 years old and in comparison to other stadiums is still considered still fairly new. Maybe, if they do the renovations, they can now afford to put up some BLINDS or DRAPES for the SUN that hits like crazy during the games. Just saying!
Are These The Top 5 Dallas Cowboys Man Caves?