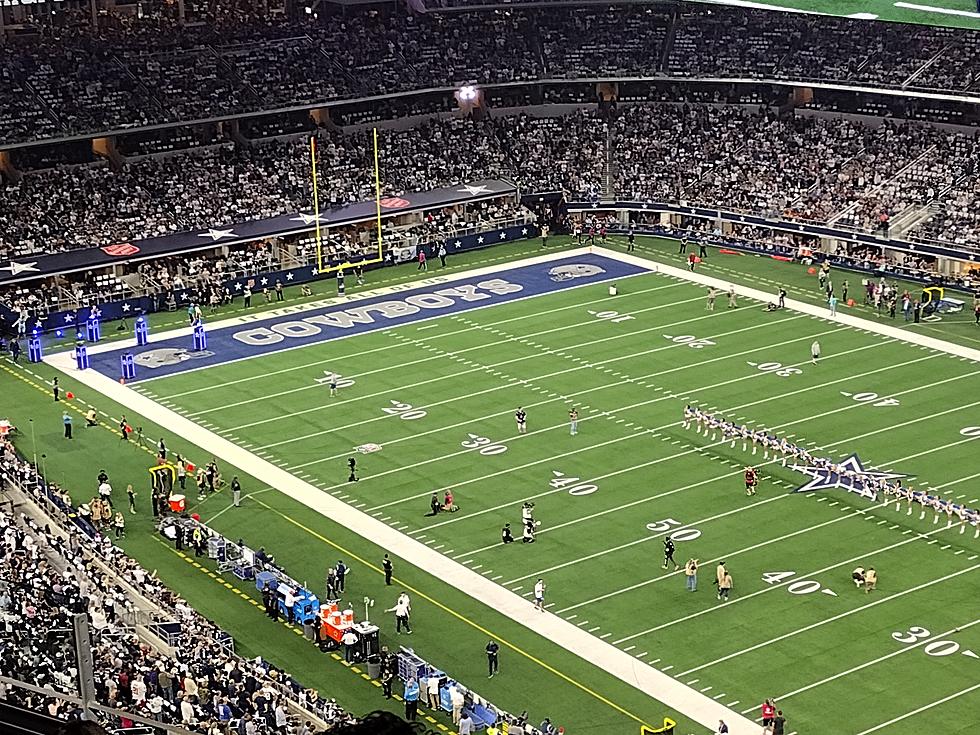 The Most Dangerous NFL Stadiums-Did Either Texas Stadium Make The List?
Aye Aye Images
It really goes without saying how dangerous the sport of football can be on the field but OFF the field too? Now that we are into the new 2023 NFL season, some new statistics were released about just how dangerous some of the most notable football stadiums in the country can be. Did any stadium in Texas make the cut? Read on to find out. 
THE MOST DANGEROUS NFL STADIUMS IN THE COUNTRY:
First of all, with that kind of headline, I need to know what makes a stadium 'dangerous?' What is this information based off of?
Well, apparently fans who frequent the stadiums were polled and say,
they have witnessed a crime in or around an NFL stadium. And this is also based on actual crime statistics in the area.
So which stadiums made the cut of the most dangerous?
1. Lincoln Financial Field- where the Philadelphia Eagles play
2. AT&T Stadium- home of America's Team The Dallas Cowboys of course!
3. Gillette Stadium- where the New England Patriots play
I think most people will echo my sentiments when I say I would rather our beloved Cowboys not be tied in with any kind of negativity other than the hate we receive from non-Dallas Cowboys fans each week but such is the case.
Remember this report is based on local crime statistics and fan surveys. You can still be a DC supporter and have a great time when you do go to a game, true fans would expect nothing less! DC4L baby!
Are These The Top 5 Dallas Cowboys Man Caves?