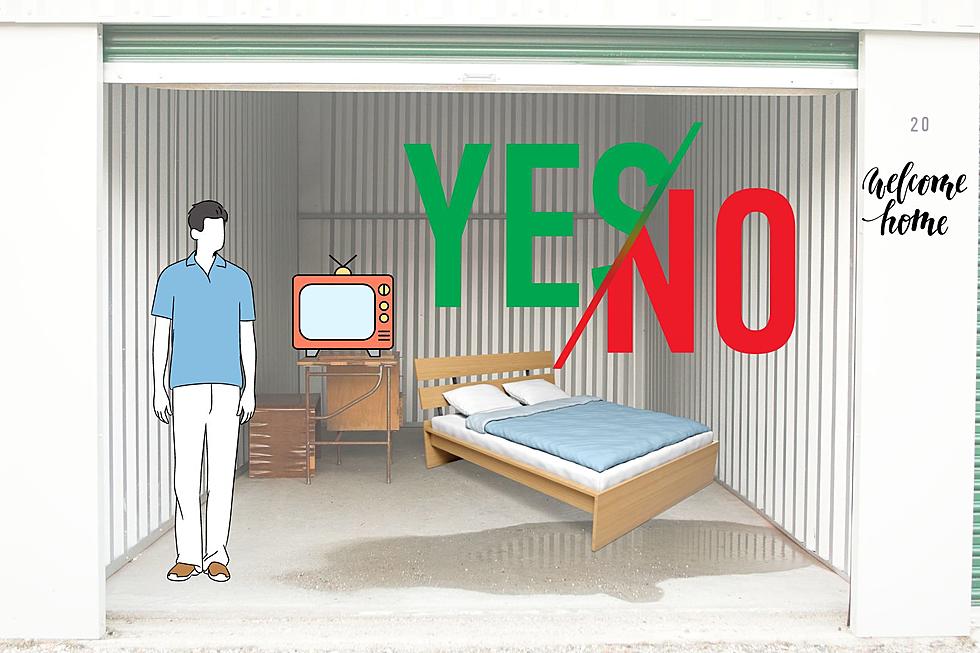 Is It Legal to Live in a Storage Unit in the State of Texas?
Canva
Years ago, there was a show on television called 'Storage Wars', where people would bid on storage lockers after rent wasn't paid on them. It was a little goofy, but it opened my eyes to how big some of these storage units could be, which made me wonder if it was possible for people to just move their personal things into a storage unit and live there? 
This has been attempted in the past on many occasions, which makes sense because we have all seen rent prices go up drastically over the past few years. But according to Open Storage it is actually illegal to live in a storage unit in all 50 states (including Texas), there is no exceptions to this rule. The person attempting to live in a storage unit can get in legal trouble and if the owners of the storage facility know and allow this to happen, they can get it trouble as well. 
Why Is This Not An Option
After looking into why living in a storage unit is illegal, it seems to come down to one thing, safety. Many storage facilities are climate-controlled, but others are not and unpredictable temperature swings can put people in danger. Many facilities don't have the property heating and air conditioning needed for humans to live comfortably.  
You Could Die Living in a Storage Unit
Beyond just temperature concerns, remember most storage unit facilities lock from the outside so if there was a fire it's possible you could be trapped inside. You could also face trespassing charges, a $500 fine, and up to 30 days in jail if you attempt to live in a storage unit. While it could save a few dollars temporarily, it's not safe, it's illegal, don't try it. 
LOOK: What major laws were passed the year you were born?
Data for this list was acquired from trusted online sources and news outlets. Read on to discover what major law was passed the year you were born and learn its name, the vote count (where relevant), and its impact and significance.
Check Out These 27 Weird Laws Still on the Books in the State of Texas
If you go through any state's law book, you're going to find some very strange laws that are just plain weird but still enforceable no matter how ridiculous.