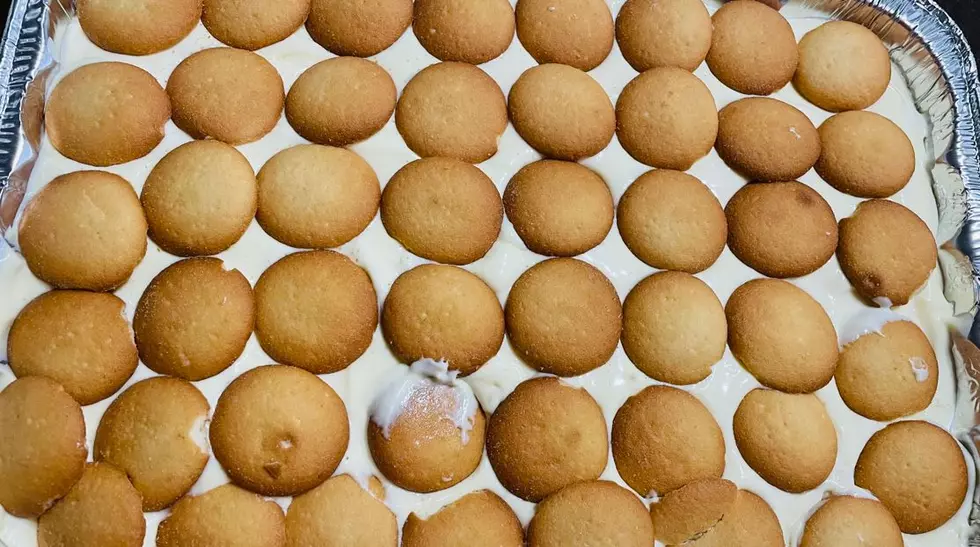 Texans Favorite Banana Pudding Recipe! A Little Taste Of Heaven On Earth
B93images
If you ask me what my favorite dessert is I will offer 3 suggestions, chocolate cake, Italian cream cake, or banana pudding. If banana pudding is offered at any restaurant I'm dining at, I'm ordering it! I have to try it and see if I approve because I have found a recipe for banana pudding that will have guests at any party asking for more. You will quickly become 'the banana pudding' lady because you won't be able to leave home without it.
I made it for our Superbowl Party and trust, our guests were raving about it. So allow me to share the recipe with you and see if you agree that it is heaven on earth with every bite.
TEXANS FAVORITE BANANA PUDDING RECIPE:
Ingredients you will need:
*1 box Vanilla Wafers
*4-5 bananas
*1 box vanilla pudding
*1 block of cream cheese
*milk
*1 can sweetened condensed milk
*Cool Whip whipped topping
DIRECTIONS:
In a bowl, using a hand mixer, combine 2 cups of milk and the vanilla pudding. In a different bowl, using your mixer combine the (room temperature) cream cheese and sweetened condensed milk together until smooth. Fold in your Cool Whip and mix together.
Combine those 2 mixtures together and set aside while you prepare your cookies and bananas.
Cover the bottom of a 9X13 dish with half of the Vanilla Wafers, slice up to 5 bananas on top of the cookies, Pour the mixture that you set aside over the cookies and bananas, then cover with the rest of the Vanilla Wafers. Refrigerate 1 hour or until ready to eat and voila! Best.banana.pudding.ever. I dare you to go back to making it the 'ordinary' way.
Fast Food Prices Are Going Up in 2022
Below, see which fast food giants are raising their prices in 2022.