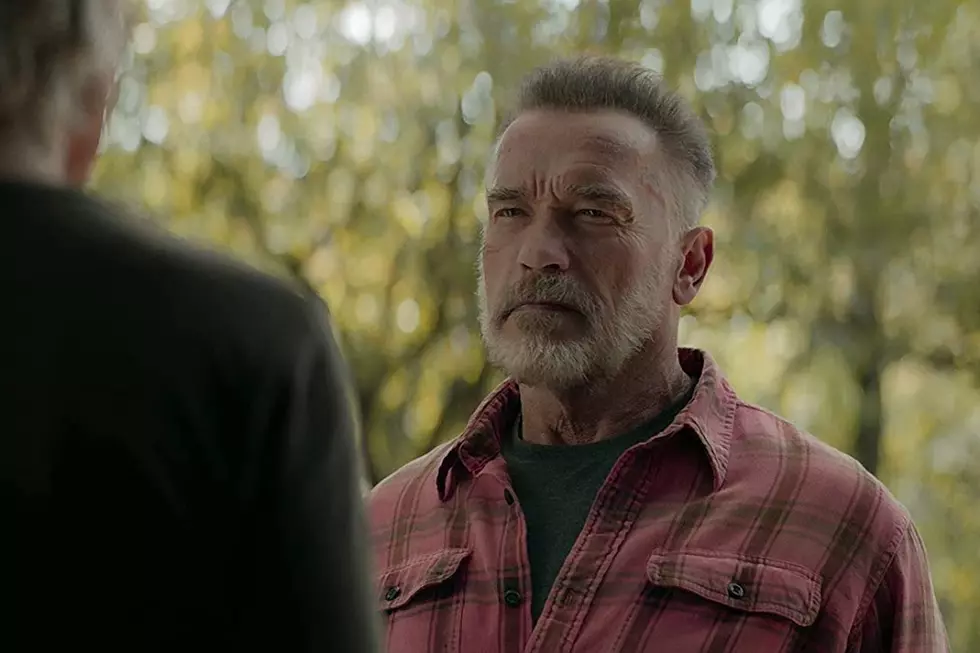 Arnold Schwarzenegger Says He's Done Making 'Terminator' Movies
Paramount
He will not be back.
Arnold Schwarzenegger made several attempts to restart The Terminator franchise after returning to Hollywood following his political career. The most recent film, Terminator: Dark Fate from 2019, was even co-written and co-produced by the franchise's creator, James Cameron. Neither film was a hit. Dark Fate grossed just $261 million worldwide. Terminator: Genisys did a little better, earning $440 million worldwide, but got the worst reviews of the entire franchise. (It currently sits at 26 percent on Rotten Tomatoes.)
Apparently, third time will not be the charm, at least for Arnold. He told The Hollywood Reporter he is "done" playing a robotic killing machine. The Terminator isn't done, at least in his mind. But he will not play the character again.
READ MORE: How Old Movies Predicted What Life Would Be Like in the 2020s
Here's what he said:
The franchise is not done. I'm done. I got the message loud and clear that the world wants to move on with a different theme when it comes to The Terminator. Someone has to come up with a great idea. The Terminator was largely responsible for my success, so I always would look at it very fondly. The first three movies were great. Number four [Salvation] I was not in because I was governor. Then five [Genisys] and six [Dark Fate] didn't close the deal as far as I'm concerned. We knew that ahead of time because they were just not well written.
I happen to think that both Genisys and Dark Fate are decent. Certainly a far cry from the heights of Terminator 2: Judgment Day, but they're both interesting sequels in their own way. But certainly neither one was a big hit, and certainly neither one was particularly well-received by the audience at large. Still, to think Arnold will never play the Terminator again...kind of depressing. But hey, the dude's not an actual robot. He just played one extremely well. And he's getting older. That's time for you; only John Connor has a machine capable of traveling backwards through it.
Schwarzenegger's new Netflix series FUBAR premieres on May 25.
Every Arnold Schwarzenegger Movie, Ranked From Worst to Best