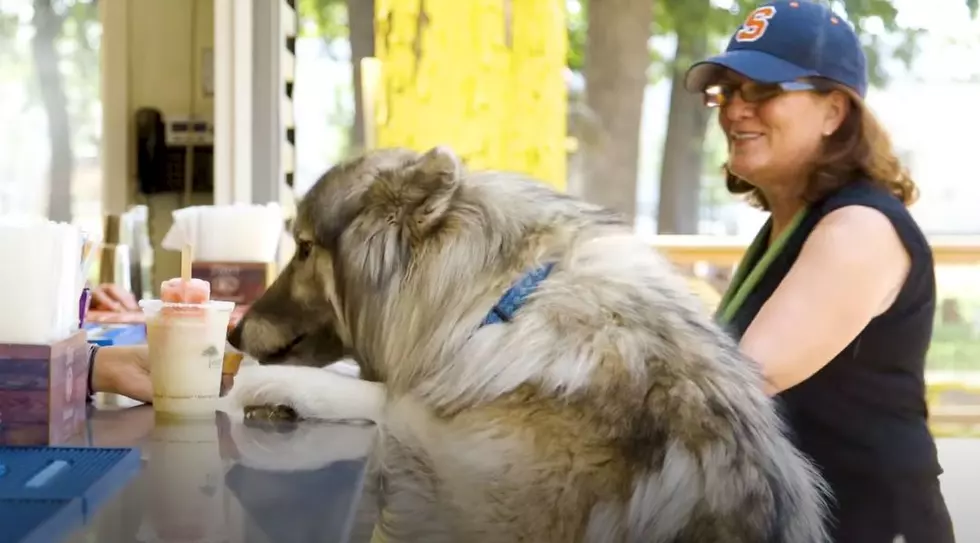 Ruff! Is This The Most Unique Dog Park / Bar In Texas?
Buzz Feed Bring Me Via YouTube
As dog owners, we are always looking for places to take our Fur Babys! Yes, Parks and Dog Parks RULE, but what about a little something different? What if you could combine a Dog Park and Bar into one? I have heard about this place for years, and I need to get my fur baby to one of these locations made for dogs and their owners!
MUTTS CANINE CANTINA IN DALLAS, TEXAS!
Mutt's Canine Cantina has been around in Dallas for about 10 years, and their website says it all at Canine Cantina...
...MUTTS Canine Cantina® the premier place to play with your best friends. We strive to foster a community of like-minded people that can come together and socialize with their pets and each other. Our off-leash dog park, bar, and grill caters to both two-legged and four-legged friends alike – where pups and peeps can EAT. DRINK. PLAY. Become a member and enjoy the benefits of the MUTTS® community every day!
MUTTS IN DALLAS HAS TWO OFF-LEASH DOG PARKS
Canine's Cantina features TWO off-leash dog parks. The two dog parks are a place where dogs can run and play outside while their owners can relax and socialize with each other.
THERE IS A WOOF MENU FOR THE DOGS!
The WOOF menu is for your dog and includes a PUPSICLE and a Doggie Dog Hot Dog for the Pups!
THERE IS A FOOD MENU AND BAR FOR THE OWNERS!
Canine's Cantina offers a full menu for all owners of the fur babies! The menu includes Mutt's Burger, Grilled Cheese and Pickle Sandwich, Breakfast BLT Combo, Mutt's Original Chicken Sandwich, and more! Plus drinks including a BARKARITA, Mimosas, Bloody Marys, and More!

CANINE'S CANTINA HAS 4 TEXAS LOCATIONS!
1070 Watters Creek Boulevard
Allen, TX 75013
9825 N. Lake Creek Parkway
Austin, TX 78717
2889 Cityplace W BLVD
Dallas, TX 75204
5317 Clearfork Main St
Fort Worth, TX 76109
YAPPY HOUR FOR THE PUPS!
Yappy Hour during the summer includes ice baths for the pups to cool down!

MUTTS offers a dog-friendly bar and restaurant and off-leash parks for small and large dogs, allowing dog lovers and their pups to enjoy all their favorite things.
Check out these 50 fascinating facts about dogs: