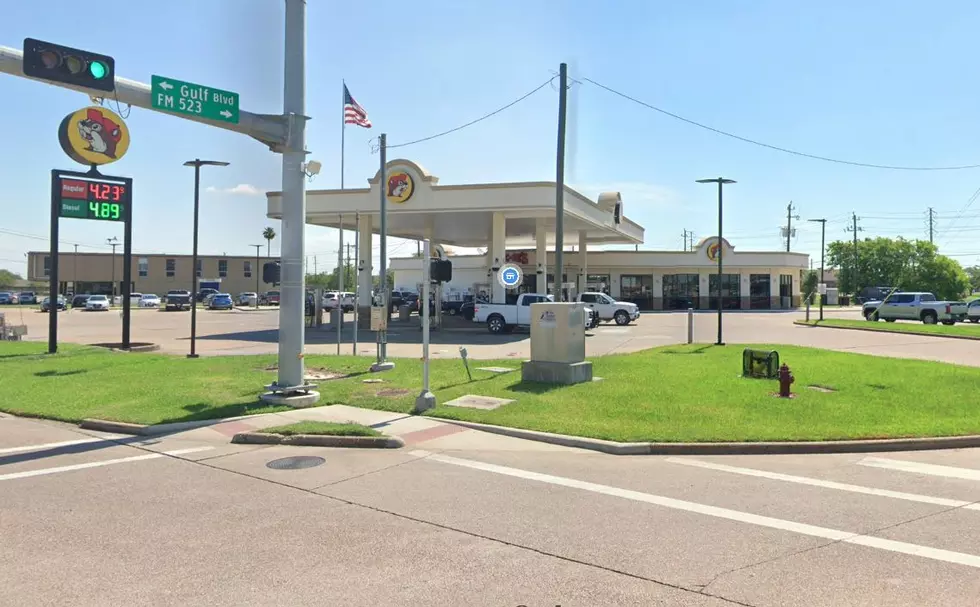 Not Texas Big! Does This Texas Town Have The Smallest Buc-ee's In Texas?
Google Maps
Everything in Texas is big right? Well, not everything! When I hear the word Buc-ee's one of the first things that comes to mind is BIG! I mean, have you ever seen a SMALL Buc-ee's? They are known to be huge! And, it's because they are, but NOT all of them are.
Not Texas Big! Is This The Smallest Buc-ee's In Texas?
• IS THIS FREEPORT BUC-EE'S THE SMALLEST BUC-EES IN TEXAS?
I mean, when you look at the Buc-ee's located at 1030 Nolan Ryan Expressway in Freeport, Texas just outside of Houston, it definitely looks like your typical CONVENIENCE store you would see on any corner. I mean it looks nice, but it's not BUC-EE'S Big if you know what I mean.
• COMPARE THE SMALLEST BUC-EE'S TO ONE OF THE BIGGEST! 
Yeah, when you compare one of the smallest Buc-ee's to one of the smallest, it's pretty obvious. I mean one looks like a gas station with 6 pumps and the other looks like a MALL with 60 pumps! To put it into perspective the largest Buc-ee's in Texas is 68,000 square feet,  which is about 20 times the size of the Freeport location.
The Freeport Texas Buc-ee's
The New Braunfels, Texas Buc-ee's
• WAIT! ALVIN, TEXAS WANTS IN ON THE SMALLEST IN TEXAS!
Wait, Alvin, Texas says it might have the smallest Buc-ee's in Texas! This Buc-ee's located at 780 Alvin Bypass in Alvin, Texas also outside of Houston, sure does look similar to the one in Freeport. Same number of Gas Pumps by the way. But, the building does look smaller?????? Either way, who knew there were some SMALL Buc-ee's in Texas?
The JUNKIEST Place in Texas!